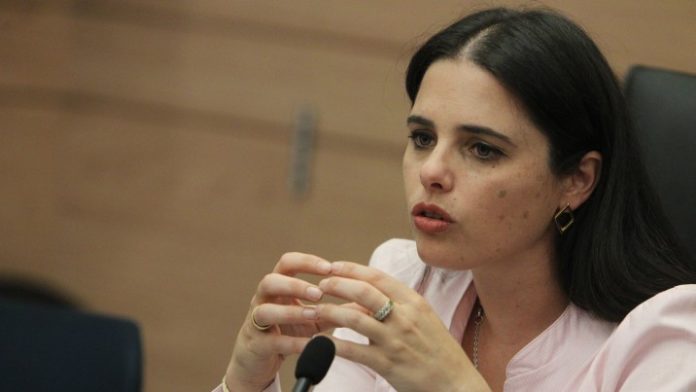 A new election poll shows that if Ayelet Shaked heads a United Right-Wing Party (URWP), it will receive 12 seats – Likud is down to 28 seats
A poll taken by the Midgam Institute for News12 shows that if elections were held today, Likud would receive 31 seats and the Blue & White party, 30 seats. This represents a significant drop for both of the leading parties.
The results:
Likud 31
Blue & White 30
Arab Parties 11
Yisrael Beitenu 10
Yahadut Hatorah 8
Shas 7
Labor 6
New Right 5
Meretz 4
URWP 4
Democratic Israel 4
The right-wing bloc has 55 with the chareidim and the left-wing has 44, but with the Arab parties, 55.
Yisrael Beitenu is once again the tie breaker with its 10 seats.
Scenario 2:
If the URWP included Otzma Yehudit and the New Right party, and headed by Ayelet Shaked, while the other parties remain the same:
Blue & White 30
Likud 28
URWP 12
Arab parties 11
Yisrael Beitenu 10
Yahadut Hatorah 8
Shas 7
Labor 6
Meretz 4
Democratic Israel 4
Who is most suited to serve as prime minister?
40% Netanyahu
28% Gantz
(YWN Israel Desk – Jerusalem)