Emergency personnel rushed to an old age home in the Israeli city of Raanana on Thursday, after receiving reports that a vehicle had slammed straight inside the lobby of the building.
Upon their arrival, they were relieved to find that only the driver and two others had suffered minor injuries.
First Responders from United Hatzalah,and Magen David Adom rushed to the scene and  treated two people who sustained light injuries. One woman was 74 while another was 34. Both were hit by the car and sustained mild head injuries. The injured were taken to Meir hospital in Kfar Saba.
A Magen David Adom Paramedic, Rafael Nahari, told the media that it was a real miracle that many people were not seriously injured, or R"L killed.
Watch the video below, how people sitting in the lobby managed to see the vehicle coming and in a split second got out of their way, sparing them of serious injury.
The cause of the crash was under investigation.
*****PLEASE NOTE: Make sure you are one of the more than 20,000 that signed up to YWN WhatsApp Status to receive news in live time. Click this link – or send a message to 1-888-4-YW-NEWS (888-499-6397) – to see our status posts*****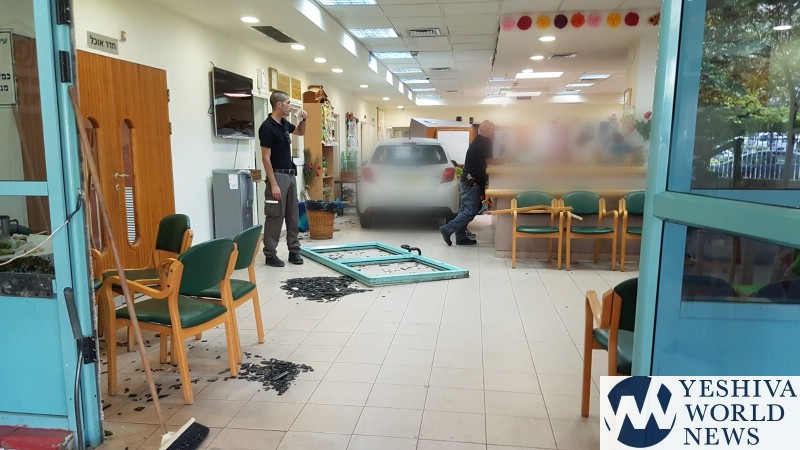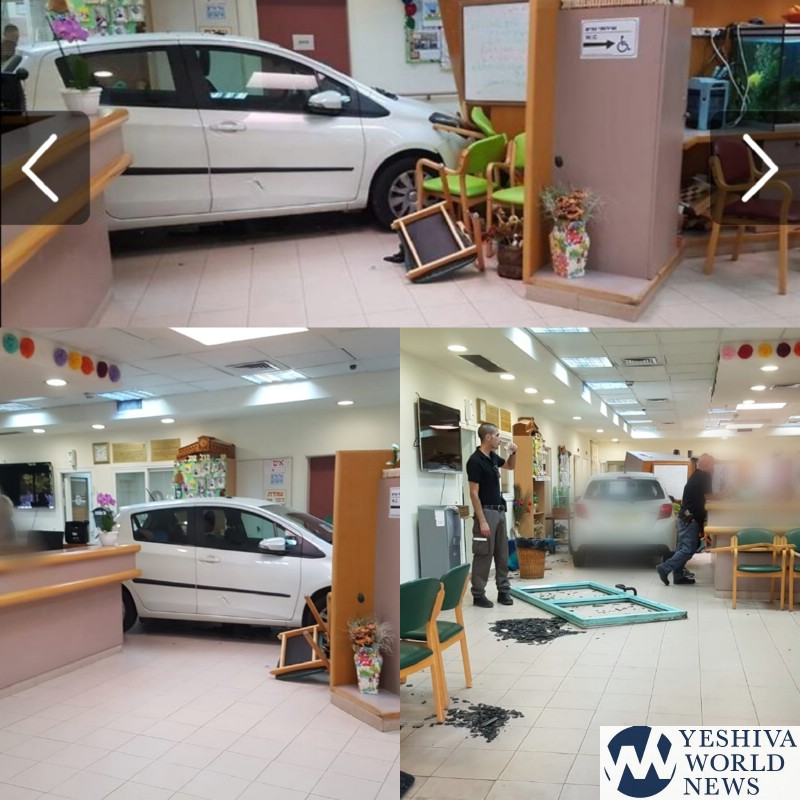 (YWN Israel Desk – Jerusalem)