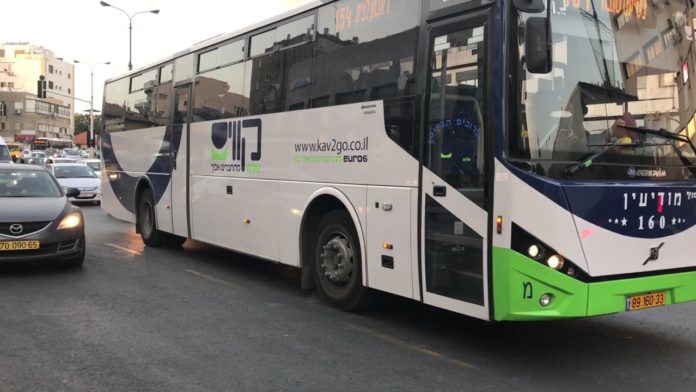 Many residents of Modi'in Illit are angry that bus service to and from the chareidi city has been sorely compromised this week. This is because many of the drivers of the company serving the city are Muslim, and they are not working this week in observance of the Feast of the Sacrifice holiday. Many if not most of the Kavim Company bus drivers, which service Modi'in Illit, are Muslim.
Residents report in some cases that they and small children waited at bus stops for unreasonable periods of time, even up to 45 minutes. The regular schedule does not exist this week, and persons heading to and from work or vacation are unable to know if and when a bus will come. When buses do arrive, they are packed beyond normal capacity since there are so many stranded commuters.
Residents insist the Muslim holiday did not suddenly appear, and the company could have and should have made arrangements to hire drivers and/or buses from other companies to meet their service obligations in the city. They insist such a condition would not be tolerated in other cities and there is no reason this should occur in Modi'in Illit this week.
Councilman Nachman Neiman is quoted by BeChadrei Chareidim explaining that the situation is intolerable. He adds that since Kavim was awarded the contract to service Modi'in Illit from the SuperBus Company, the latter "appeared ideal as since Kavim has taken over, little by little, the service we receive continues to decline".
*****PLEASE NOTE: Make sure you are one of the more than 20,000 that signed up to YWN WhatsApp Status to receive news in live time. Click this link – or send a message to 1-888-4-YW-NEWS (888-499-6397) – to see our status posts*****
(YWN Israel Desk – Jerusalem)