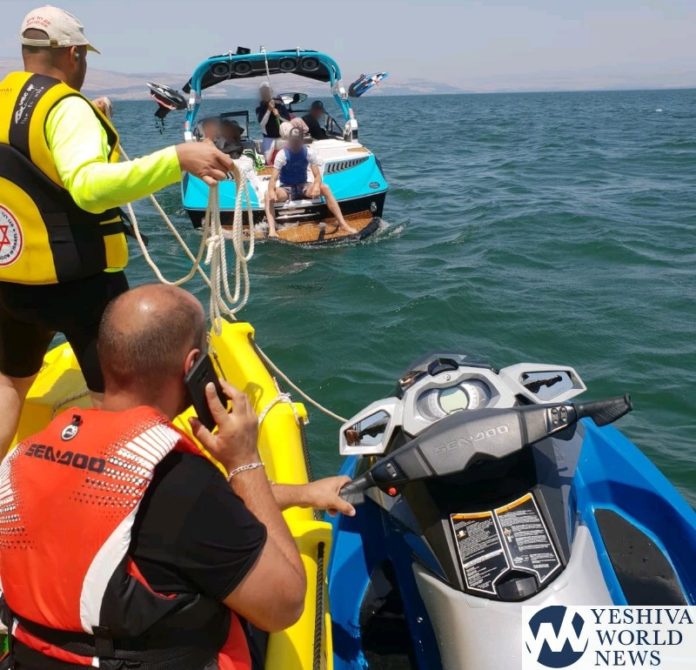 MDA EMTs responded to two women in distress in the Kinneret on Tuesday. The women went out to sea on a jet ski.
As soon as the call came in during the afternoon hours, MDA responders on a jet ski responded to the women, who were fighting to remain afloat. As the jet ski emergency crew neared the victims, it was clear that they were in distress and B'chasdei Hashem, when they were rescued, they were alert and conscious.
A boast nearby tied a line to their jet ski and towed it to shore.
(YWN Israel Desk – Jerusalem / Photo Credit: MDA Spokesman Unit)