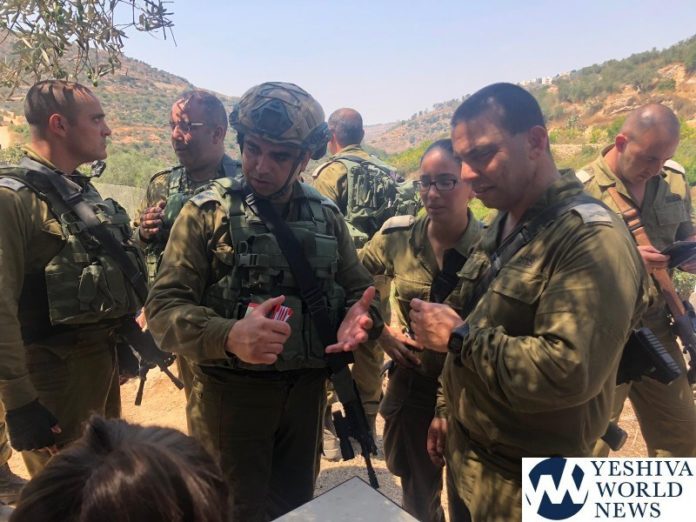 In Friday's IED attack near Yishuv Dolev, Rina Shnerb HY"D was killed, and her father, Rabbi Eitan Shnerb and brother/son Dvir, 19, were injured, seriously and moderately. They were transported to the trauma unit of Hadassah Ein Kerem Hospital.
Hadassah spokesperson Hadar Elboim reported on Wednesday morning that Rav Eitan will be discharged from the hospital "today" B'chasdei Hashem.
Rav Eitan sustained moderate injuries in the attack, in which an IED was hurled at them from a passing vehicle. Dvir, the rav's son, was injured seriously. He had abdominal surgery and continues the recovery process.
*****PLEASE NOTE – YWN IS GIVING AWAY $5,000 CASH – JUST SIGN UP TO FOLLOW YWN WHATSAPP STATUS AND GET THE DETAILS!***** Make sure you are one of the more than 20,000 that signed up to YWN WhatsApp Status to receive news in live time. Click this link – or send a message to 1-888-4-YW-NEWS (888-499-6397) – to see our status posts*****
(YWN Israel Desk – Jerusalem)