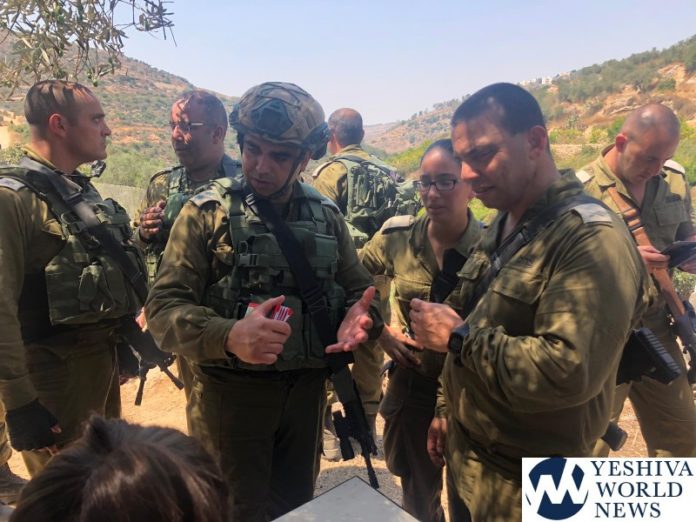 Security forces are continuing the search for the terrorists responsible for the erev Shabbos terrorist attack in Shomron that claimed the life of 18-year-old Rina Shnerb HY"D, of Lod.
Shnerb was with her brother Dvir [Chaim ben Shira Esther] and father, Rabbi Eitan [ben Chana] in the Ein Bubin Spring area not far from Yishuv Dolev. A Hadassah Ein Kerem Hospital spokesperson on motzei Shabbos reported improvement in Dvir's condition. Baruch Hashem Dvir is able to communicate today and no longer intubated and connected to a respirator. His father, Rav Eitan's condition is less complicated and he continues to improve.
In addition to the ongoing manhunt, the IDF is working with intelligence agencies towards gathering credible information as to the whereabouts of the terrorists.
Rav Eitan spoke with News12, explaining as a medic himself, he realized almost immediately that Rina's injuries were fatal, and a few short minutes following the bomb explosion, "she was no longer with us" he added. He explains that he hugged her and kissed her and told her that he was remaining with her, at her side.
The dad then used his long tzitzis as a tourniquet to stop the life-threatening bleeding from Dvir. He later learned that his actions saved Dvir's life.
In the accompanying video and photos, we see senior IDF commanders and soldiers shortly following Friday's attack.
*****PLEASE NOTE – YWN IS GIVING AWAY $5,000 CASH – JUST SIGN UP TO FOLLOW YWN WHATSAPP STATUS AND GET THE DETAILS!***** Make sure you are one of the more than 20,000 that signed up to YWN WhatsApp Status to receive news in live time. Click this link – or send a message to 1-888-4-YW-NEWS (888-499-6397) – to see our status posts*****
(YWN Israel Desk – Jerusalem/Photo & Video Credit: IDF Spokesman's Office)