Jerusalem police officials announced preparations for Yom Kippur have been completed.
Police, border police, volunteers and members of specialized units will be deployed throughout Yerushalayim beginning on Erev Yom Kippur. An emphasis will be placed on the Old City, and police will be deployed in and around the Old City, including on Har Habayis and the Kosel area as tens of thousands of mispallalim are expected to make their way to the Kosel on Yom Kippur.
'Ataras Nedarim' will be recited on Monday, October 7th, and vehicular routes will be closed to accommodate the many mispallalim expected to attend.
Road Closures on Monday:
• Road around the Old City
• Entrance to the Old City via Shar Yafo (except for residents)
• Derech Chaim Bar Lev from Israel Police HQ southbound
• Derech Chevron Hashmonait northbound
Persons heading to the Kosel may park in the Mamila, Karta, Mitcham Rakevet, Ammunition Hill & National Police HQ and take the limited public transportation that will be operating from there.
There will be many additional route closures and re-routing of traffic until after Yom Kippur and persons are advised to dial the 110 number for live traffic updates from Israel Police.
There is a closure in place as well on Yom Kippur, prohibiting PA (Palestinian Authority) and Gaza residents from crossing into 'Israel proper', with exceptations made in cases of humanitarian need.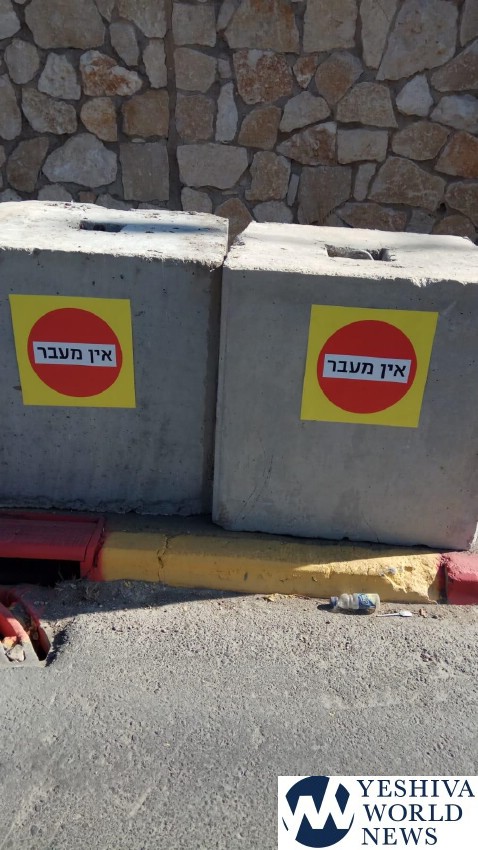 (YWN Israel Desk – Jerusalem)