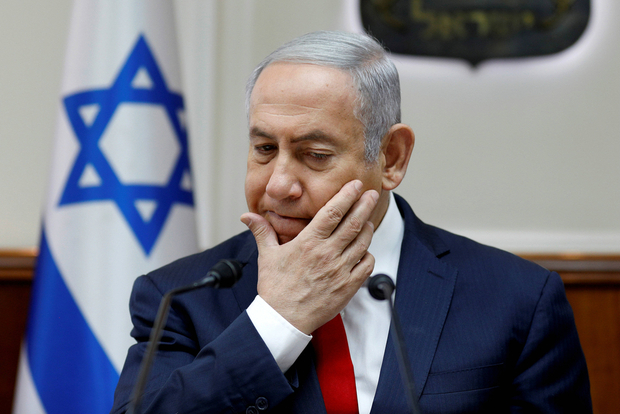 While Prime Minister Binyamin Netanyahu was compelled to return the presidential mandate, failing to form a coalition government as he hoped would be the case, Mr. Netanyahu has prepared himself well for the situation at hand. He had the party's MKs reaffirm him as the only party leader, as well as forming a bloc, aligning himself with the religious and right-wing parties, with mutual declarations of loyalty to prevent any of them from joining a coalition that is not headed by him and his Likud party.
Having just marked his 70th birthday on October 21, 2019, Simchas Torah, he had to make the painful move on motzei Yomtov, returning the presidential mandate to President Rivlin just days before the 28-day mandate expires, having exhausted all possibilities for forming a coalition of at least 61 MKs.
For the first time in over a decade, someone other than PM Netanyahu will have the opportunity to attempt to form a coalition government. After the elections in 2009, 2013 and 2015 he was the one tapped to form a coalition. This year however, he failed twice; in April 2019 after elections for the 21st Knesset and now, once again, after elections for 22nd Knesset, he was unable to form a coalition. However, in April he did not return the mandate but dissolved the Knesset, a move that compelled new elections.
This time around, he returned the mandate ahead of its expiration on Wednesday, October 23, 2019. Now the ball will be in the court of MK Benny Gantz, the chairman of the Blue & White party. However, this in no way signals the end of the Netanyahu era, as the chances of Gantz succeeding where Netanyahu failed are not in Gantz's favor based on current political realities.
Once Gantz receives the mandate, he will have 28 days to present his coalition, one that requires a minimum of 61 MKs in the 120-seat Knesset. Gantz will attempt to form a broad-based liberal national unity coalition government, including Likud, and time will tell if Netanyahu remains true to the chareidi and religious parties as he says he will, and he will refuse any offer to enter into a coalition headed by Gantz.
There is the possibility of some MKs or parties in the centrist/left-wing/Arab bloc supporting Gantz even without joining the coalition, just to rid themselves of Netanyahu, but at present, it appears less than likely the Joint Arab List will do so. The Blue & White party has 33 seats, Democratic Union 5, Joint List 13, Labor/Gesher 6 and Yisrael Beitenu 8. That means without the Joint Arab List there are only 52 MKs supporting the list. the Arab List's 13 seats bring that number to 65. However, some of the members of the Arab List have announced they will not join or back a coalition. In addition, Lieberman announced he will only join a liberal broad-based national unity coalition that includes Likud, so Gantz has his work cut out for him. It is added that for as long as Mr. Netanyahu faces a number of criminal indictments that include charges of bribery, Blue & White will not sit with Likud unless Netanyahu drops out, which does not appear will occur any time soon. However, if indicted during the coming weeks, this too may change as Netanyahu is quoted announcing that if he is indicted, he will declare himself "incapacitated" and step down temporarily pending the outcome of proceedings against him.
Gantz was caught by reporters after finishing his morning workout, explaining that he remains optimistic regarding his ability to form a coalition government as he is an optimist all the time.
גנץ מתייחס להזדמנות שיקבל כדי להרכיב ממשלה: "אנחנו אופטימים תמיד, פסימים ואופטימים מתים אותו דבר" pic.twitter.com/RodB8MDhtD

— כאן חדשות (@kann_news) October 22, 2019
(YWN Israel Desk – Jerusalem)