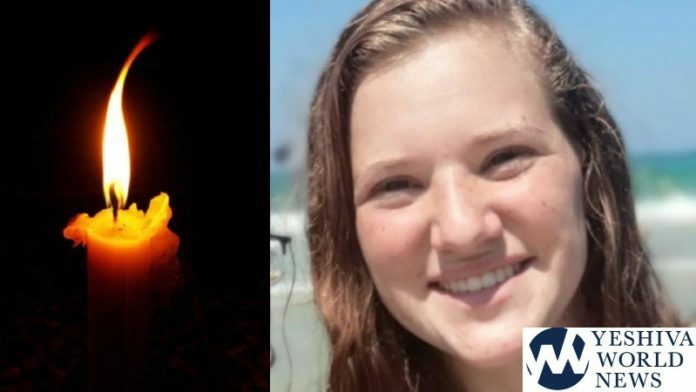 Terror victim Rina Shnerb H"YD of Lod, was murdered in bomb attack in Shomron, where she went with her father and brother for a hike in the area of Buber Spring, a popular venue for hikers. The location is Ein Danny, in the Binyamin Regional Council, near the community of Dolev.
Rina was critically wounded in the attack, and paramedics did all they could to save her life. However, she was unfortunately Niftar at the hospital. Her father, Rabbi Eitan, and 19-year-old brother Dvir were airlifted by chopper to a Jerusalem Hospital, where they were in serious condition. They Boruch Hashem have since recovered.
IDF engineers have mapped out the home of one of the terrorists involved in the attack, in the PA (Palestinian Authority) village of Quber, preparing it for demolition.
In a somewhat related matter, security forces during the night working with agents of the ISA (Israel Security Agency/Shin Bet) arrested 11 PA residents suspected of involvement in terrorist attacks and/or violent confrontations against security forces. B'chasdei Hashem, there were no injuries to security forces.
(YWN Israel Desk – Jerusalem)