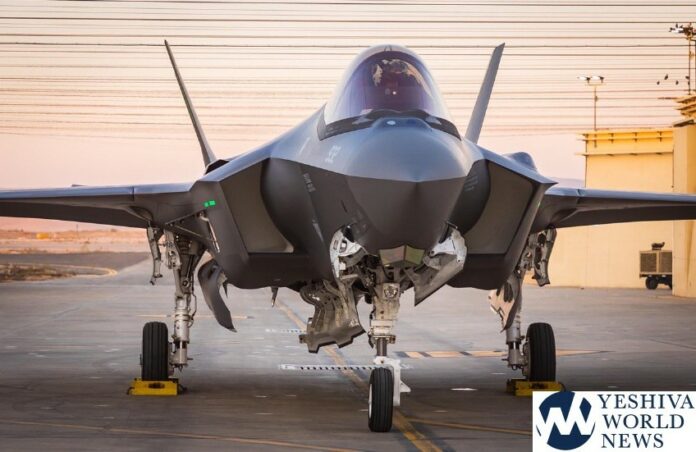 Two addition F35i fighter planes arrived in the Israel Air Force's (IAF) Nevatim Base on Wednesday, November 20, 2019. The plane is called an 'Adir' in Israel.
The newest members of the advanced fighter jet fleet will join the others, as the F35i 116th squadron, called the 'Southern Lions' (אריות הדרום), was activated in December 2017.
The arrival of the world's most advanced fighter plane is another testament to the special relationship that exists between Israel and the United States, as Israel was the first country in the world to receive the advance jets.
The capabilities of the squadron add another layer to the operational capabilities and strategic abilities of the IAF, which continues to maintain regional air supremacy Baruch Hashem.
(YWN Israel Desk – Jerusalem)