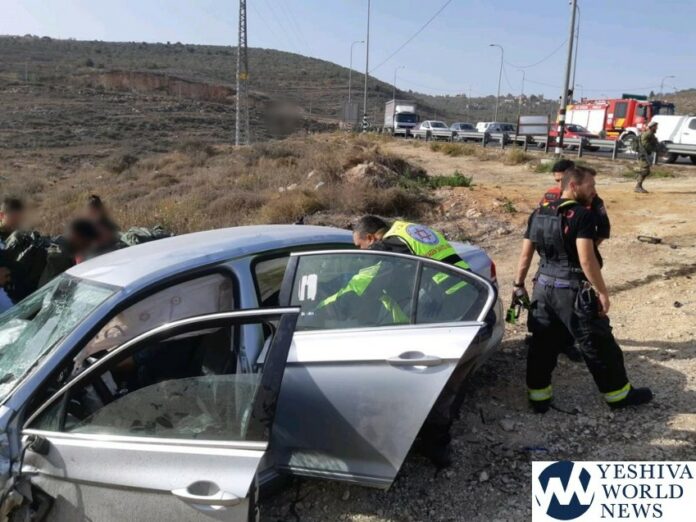 (PHOTOS IN EXTENDED ARTICLE)
A serious vehicular accident occurred at around 1:00PM on Tuesday, when two vehicles collided on Route 60 near Rechalim Junction. MDA paramedics and EMTs transported three victims to Beilinson Hospital in Tel Aviv, including a 3-month-old with head injuries listed in moderate-to-serious condition, a 30-year-old female with head injuries in moderate condition and a 30-year-old male listed in light-to-moderate condition.
MDA Advanced EMT Snir Ori Chala and paramedic David Bruchi reported it was a two-vehicle collision. When they arrived on the scene, they said the injured man and woman were in one vehicle, and she was holding the baby. They said the child flew out of the window during the accident.
They were all treated on the scene and then transported to Beilinson Hospital by paramedics.
Two additional victims were treated by IDF medical personnel and transported in a PA (Palestinian Authority) Red Crescent ambulance.
(YWN Israel Desk – Jerusalem/Photo Credit: MDA Spokesman Unit)