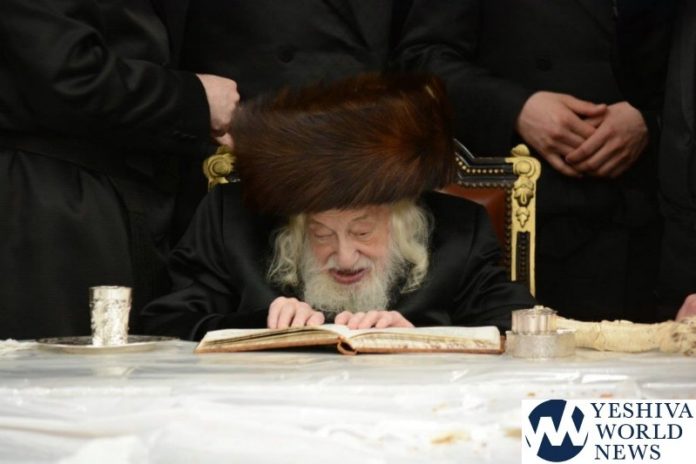 The condition of the Skulener Rebbe turned extremely critical, Monday afternoon.
Doctors at John Hopkins University Hospital in Baltimore where the Rebbe has been hospitalized for nearly two months called the entire family to the Rebbe's bedside, where Tehillim and Shema was being recited at around 4:30PM ET.
Moments later, the Rebbe's blood pressure and heart rate rose slightly.
Fake news spread like wildfire on WhatsApp, thanks to evil and cruel people who forward anything without ever even attempting to verify anything they read. YWN is confirming that the Rebbe remains in extremely critical condition as of 5:03PM ET.
Please be Mispallel for Yisrael Avraham ben Shaina Rochel.
(YWN World Headquarters – NYC)