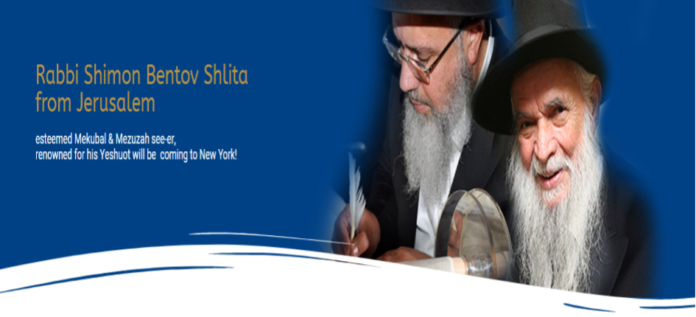 It was a dark winter and Avner found himself in very difficult financial situation. Avner was a marble entrepreneur. And things were getting worse as no one was putting in orders for months. He made the decision to go have his mezuzah checked by Rabbi Ben Tov to see what was the cause of the difficulty, after the Rav finished checking his mezuzah's he said your mezuzah are all kosher and regard to your business don't worry you will have 50 orders for 50 apartments by the end of the week and Avner said AMEN with his whole heart.
That Thursday the phone rang and the person on the other end said: I got your number from a friend who said you do marble floors, I just bought apartment building in Talpiot and need 48 apartments that I want to put in marble flooring for. but I need it to be done within a few weeks because I have to give the keys to the owners right away. Avner accepted the job with a smile but was a little confused the Rabbi promised him 50 apartments and not less , the next day he went down to the building to check out the apartments and started to count them one by one and he still came up with 48 apartments to his dismay, before he left he started to write the contract and as he was walking out he decided to ask the owner one more time do you by any chance own 50 apartment's not 48 ?a little shocked the owner said back to him: do you work for the Government or something?
Avner answered no not at all the reason I ask is because Rav Ben tov promised I will get work for 50 Apartment's not 48 so the owner said the truth is I have 2 more in the basement which I was not planning on renting but now that you brought it up its sign from Hashem that I should rent them and be successful.
The owner then requested from Avner I the can please set him up meeting with Rav Ben Tov Too.
Do not miss out on the opportunity to book your appointment with Rabbi Shimon Ben Tov
For more info click here