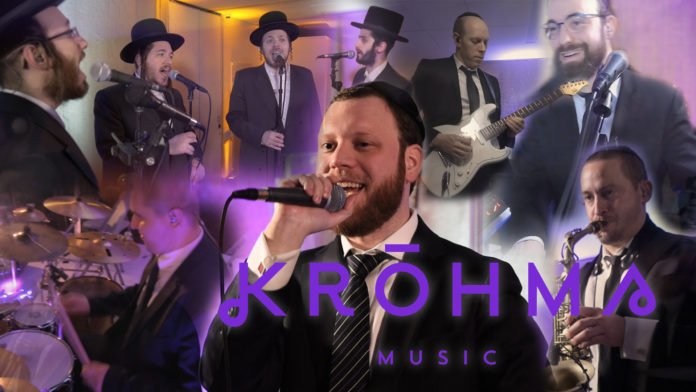 Krohma Tanz! Enjoy this electrifying Krohma Music performance ft. Yumi Lowy and Lev Voices!
1. Lekovod Shabbos: Composed by Pinky Weber & recorded by Shmueli Ungar
2. Va'ani, Composed by: Pinky Weber & recorded by Motty Steinmetz
3. Ve'chol Maminim, Composed by: Avrum Mordche Schwartz & recorded Levy Falkowitz
Filmed live 3/19/18 at the Hebrew Institute of Riverdale
Featuring Yumi Lowy
Lev Choir conducted by Aba Berkowitz
KROHMA Music conducted and arranged by Nochi Krohn
Videographers Jake Sojcher & Shuie Septimus
Video editor Jake Sojcher
Live recording engineer Moshe Stareshefsky
Sound by Black Arrow Productions
Mix and mastering Nochi Krohn
Team KROHMA: Dov Katz, Elly Zomick, Michael Sojcher
KROHMA Music is Nochi Krohn, Yosaif Krohn, Sruli Weinstein and Vlad
Follow KROHMA on Social Media
Thanks for watching we hope you enjoyed and please share!