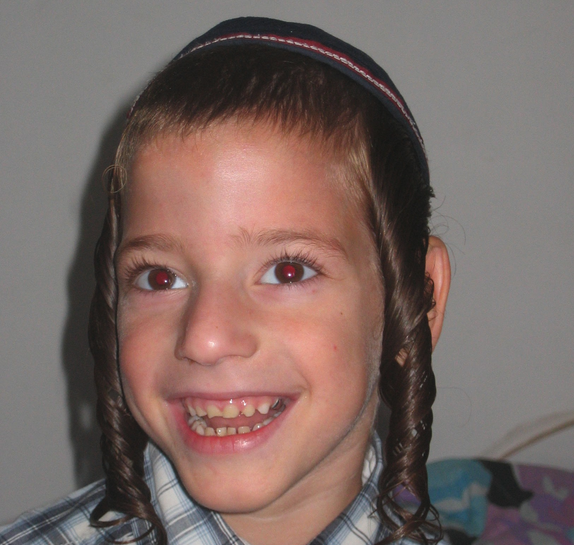 Austism. Blind. Deaf. Baruch Hashem, A Simcha Too.
No one has it easy. I know. My children though were given a rare and difficult challenge.
My fifteen year old son, who has Austism, is also blind and deaf R"l.
I don't wish this nisayon onto anyone.
The daily challenges of raising this child, along with our other [number] children k"H, has taken it's toll on the entire family.
I'm a hardworking person. At one point I was considered Pretty well off and I was able to give to others. Circumstances changed that. I take pride in providing for my family. I have limitations, but never let them stop me. Now I don't earn enough to give my family what I would want to, So we make do with less, and don't complain.
Our son Moshy, is always foremost on our minds, Every 'extra' dollar goes for his expenses. Anyone with a family of young children can imagine how this impacts the rest of the family. Recently, we barely scraped together $10,000 for our son's hearing aids as they were not covered by insurance.
Friends, I'm not reaching out for pity or consolation.
I'm Baruch Hashem marrying in off a few short weeks.
Despite my best efforts I find myself in this very distressing position of counting on others to help me Fund this simcha.
I am davening that you find it in your heart to contribute. Your donation will ease my matzav and bring joy to me, to my devoted hardworking wife, to the chosen and the kallah who are dreaming of a new life together, and to the rest of my children.
Yasher Koach for being a shaliach tov and may Hashem Bless you and your family With Good Health and prosperity May You be zoche to make simchas with happy hearts.