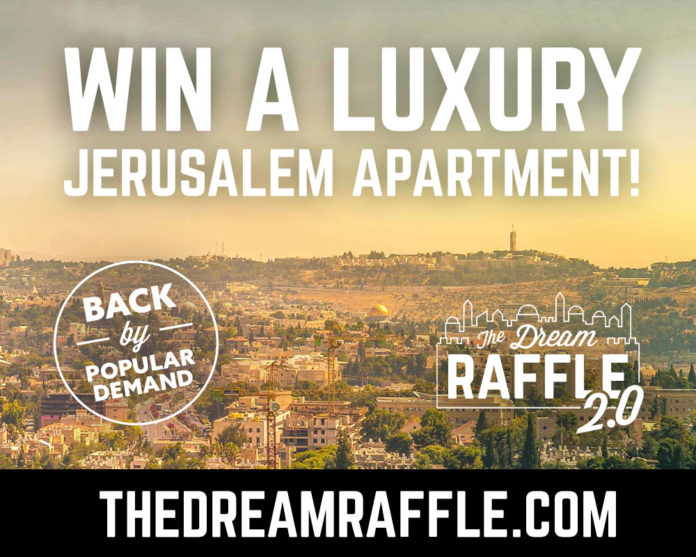 Having your very own Yerushalayim apartment sound like a dream? It is a dream! Luckily, The Am Yisroel Chai Foundation is in the business of making dreams come true.
Back by popular demand, The Dream Raffle 2.0 is giving you the chance to win your very own Yerushalayim apartment. But not just any Yerushalayim apartment – a luxury apartment, valued at $1,000,000, overlooking the future Beis HaMikdash! This can be yours!!
Not for rent. Not for lease. Not for a short stay. For the price of just a $180 raffle ticket, this apartment can be yours to keep forever!
But it gets even better. FOR A LIMITED TIME ONLY you can buy one and get one free. That's right, your ENTIRE order will be DOUBLED at no extra cost!
Buy 1 ticket and we will give you 2.
Buy 10 and we will give you 20.
Buy 100… you get the point!
In other words, your chance to win this ultimate dream will be DOUBLED.
The 2018 winner of The Dream Raffle was Don Wisniewski from Waipahu, Hawaii. This year's winner? It could be you!
All proceeds benefit Am Yisroel Chai, an organization devoted to supporting our brethren of Eretz Yisroel through a multitude of programs and services.
You want in? We thought so. Enter TODAY to double your chances!