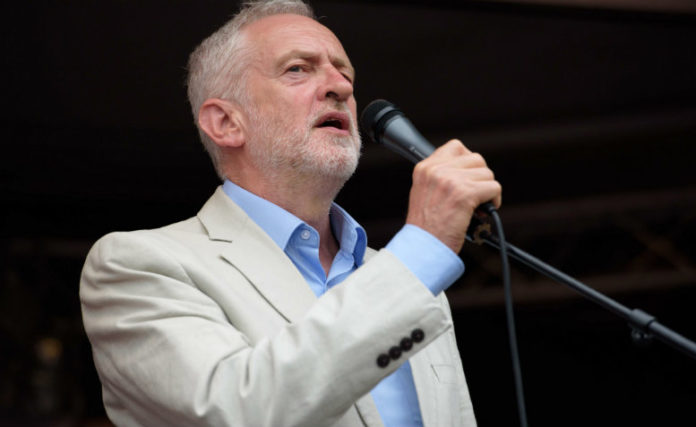 Jeremy Corbyn refused to apologize to the British Jewish community during an interview with BBC's Andrew Neil ahead of the December 12 general election.
The topic was brought up as the Chief Rabbi warned people against voting for the Labour Party and said that "the overwhelming majority of British Jews are gripped by anxiety".
During sustained questioning on the damaging issue, which took up about a third of the interview, Corbyn sought to defend his record, claiming to have strengthened the party's processes for rooting out antisemitism. But he would not issue an apology.
YWN has long been publishing articles about Corbyn and his hatred for Jews.
The video below from today;s BBC interview pretty much secures those accusations.
[SHOCKING: Jeremy Corbyn Met With Mastermind of Har Nof Shul Massacre Weeks Before Attack]
Antisemitsm UK notes Jeremy Corbyn has a long track record of honoring and associating with terrorists. No responsible politician would have been seen anywhere near the head of a bloodthirsty antisemitic terrorist organisation, but Mr Corbyn is not a responsible politician. He is an antisemite, under whose leadership the Labour Party has become institutionally antisemitic and an existential threat to British Jews.
(YWN World Headquarters – NYC)