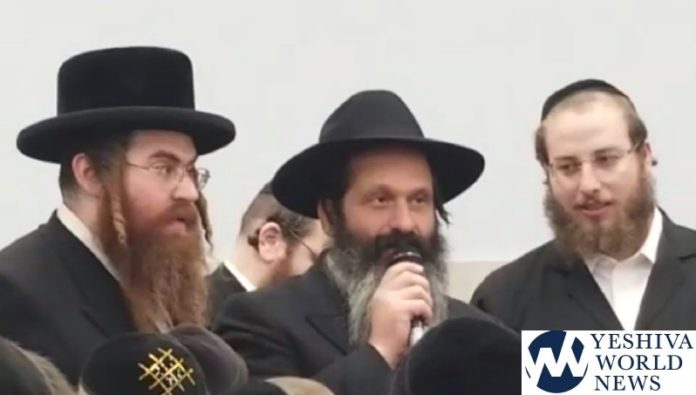 (VIDEOS & PHOTOS IN EXTENDED ARTICLE)
The whirlwind celebrations of Sholom Rubashkin's early release from prison continued on Motzei Shabbos and again on Sunday morning.
Hundreds gathered at an event for the Dror Organization, where Sholom Rubashkin was honored with writing a few letters in a new Sefer Torah (see video & photos below).
On Sunday morning, Rubashkin visited the Stoliner Cheder in Boro Park (see video and photos below). The Rebbi, Reb Leibish Lish, introduced the guest to the children as Reb Sholom Mordechai Shlita. The Rebbi then pointed out that his first letter to Rubashkin was "Vuv Teves Tus Shin Aiyn Bais" – the same date as today (6 Teves). The Rebbi and class is reported to have sent letters to Rubashkin on numerous occasions while he was in jail.
Rubashkin then spoke and delivered a Bracha to all the children, followed by singing and dancing.
He also visited the Stoliner Bais Medrash (see video below).
Also posted below, is the last letter (allegedly) that Rubashkin wrote from jail.
On Motzei Shabbos, his fathers house was packed with Chassidim as Sholom Rubashkin made his first Havdallah as a free man, and Rubashkin's father and children then joined the Munkatcher Rebbe at his Bais Medrash on 14th Avenue for singing and dancing.
As YWN reported, Sholom Rubashkin visited New Square on Erev Shabbos, where thousands (literally) of Skverrer Chassidim filed past him to shake his hand.
YWN will continue to keep our readers updated on the fast moving Rubashkin tour as he visits Yeshivos, Mosdos, Rabbonim and Admorim.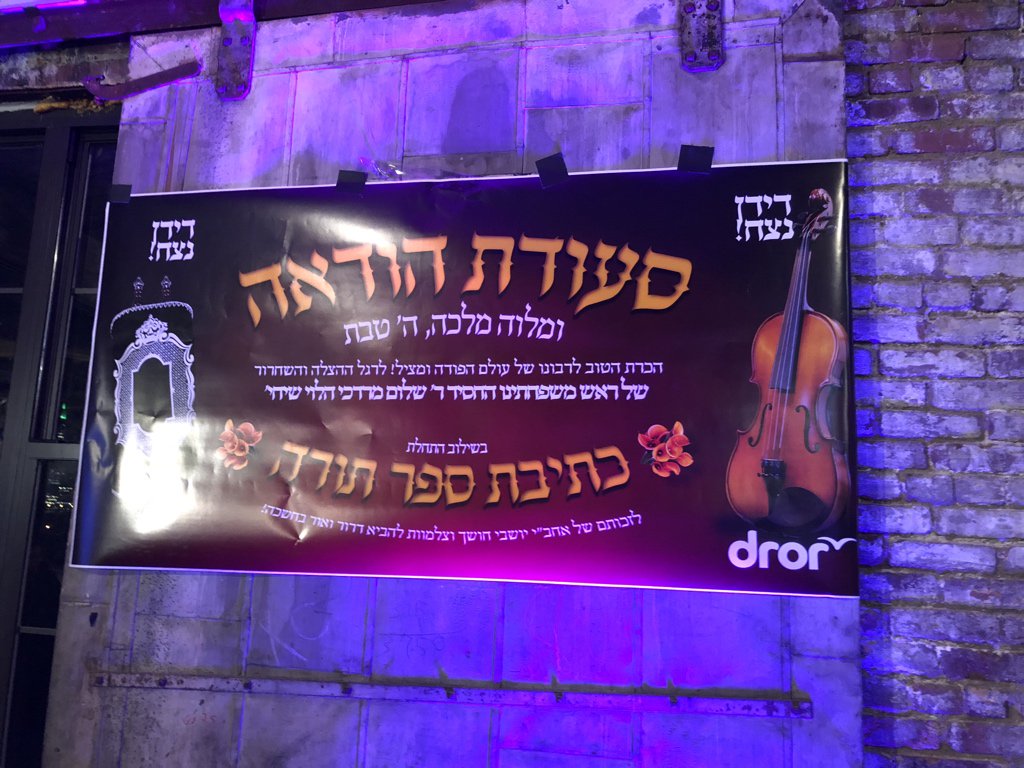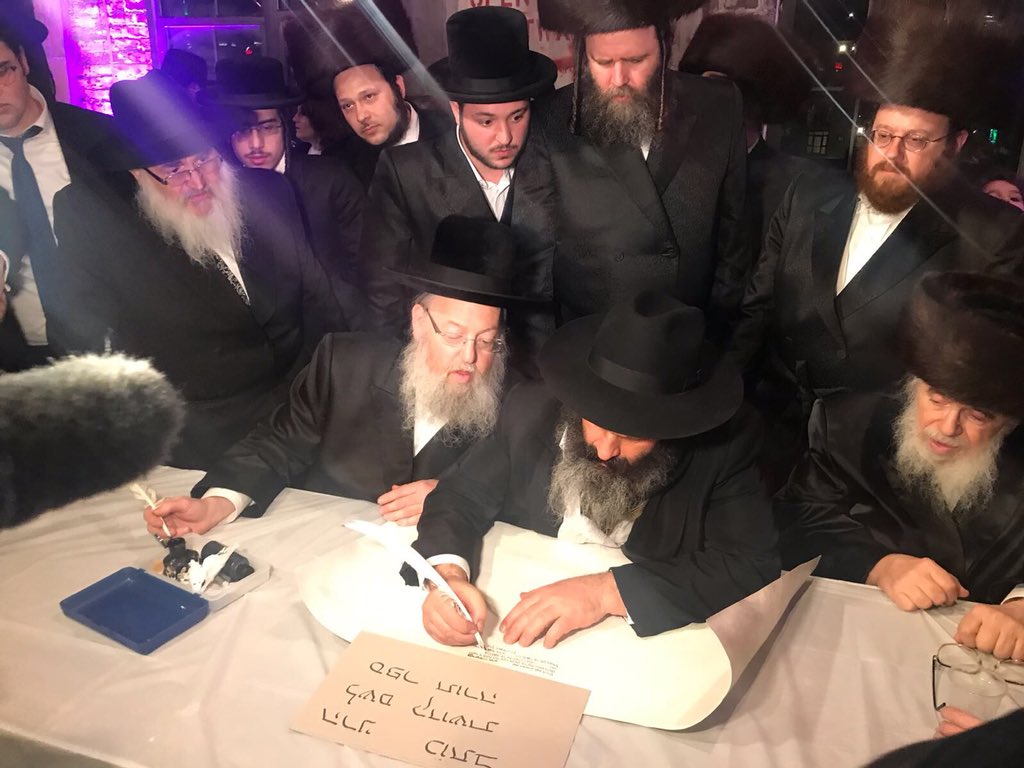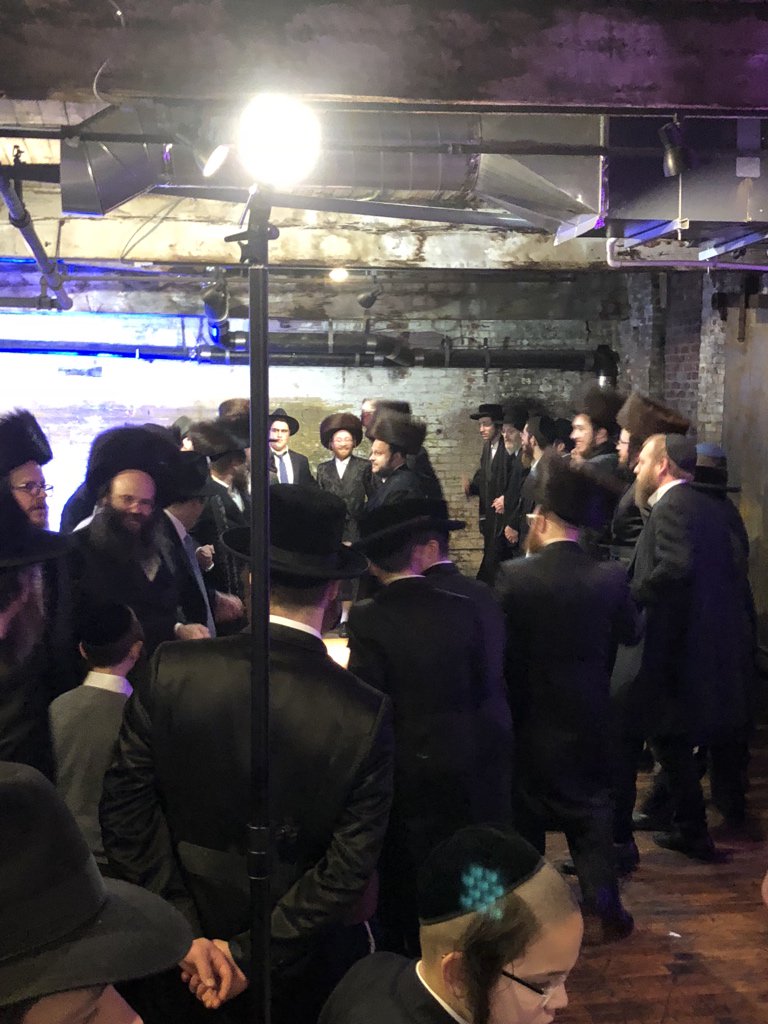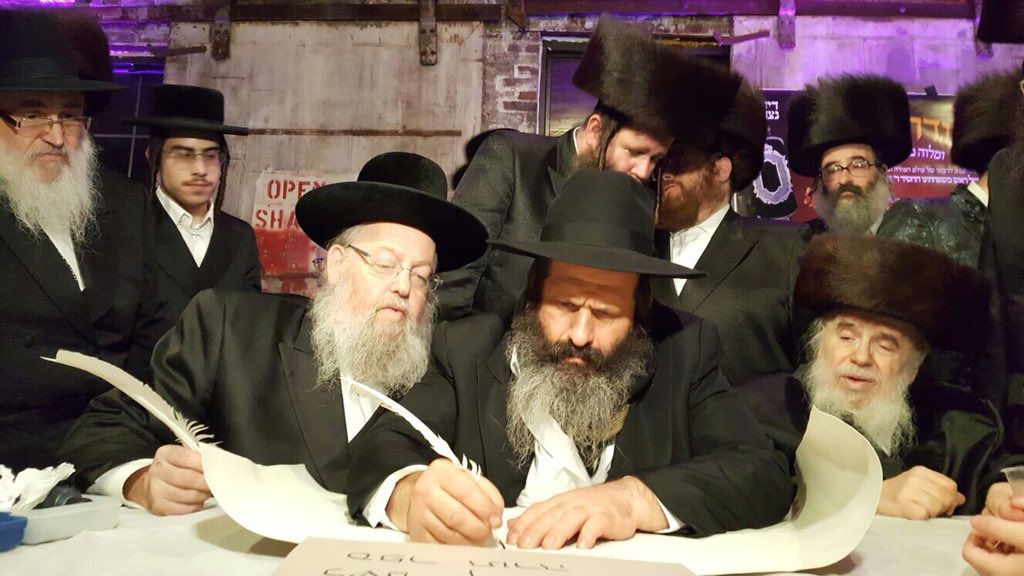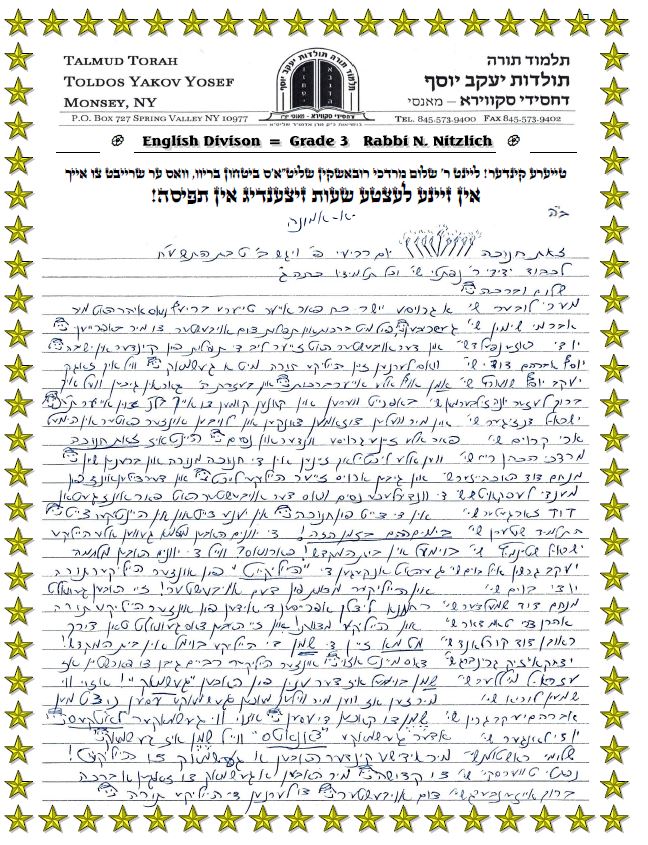 (Charles Gross – YWN)