The NYPD has arrested two suspects in the hit-and-run of an NYPD officer in Times Square, and a wild escape in a black 2012 Mercedes-Benz C-63. The incident was captured on a dramatic video which has gone viral.
Police said 20-year-old Arfhy Santos was behind the wheel, and 24-year-old William Lopez owns the Mercedes. Both men are from the Bronx and part of a car club.
"The Mercedes made a wide right turn on 42nd Street, it went around a truck, it hit into several vehicles as it was attempted to escape. And then from 42nd Street it heads toward the West Side," Chief of Manhattan Detectives William Aubry said during a press conference Wednesday night.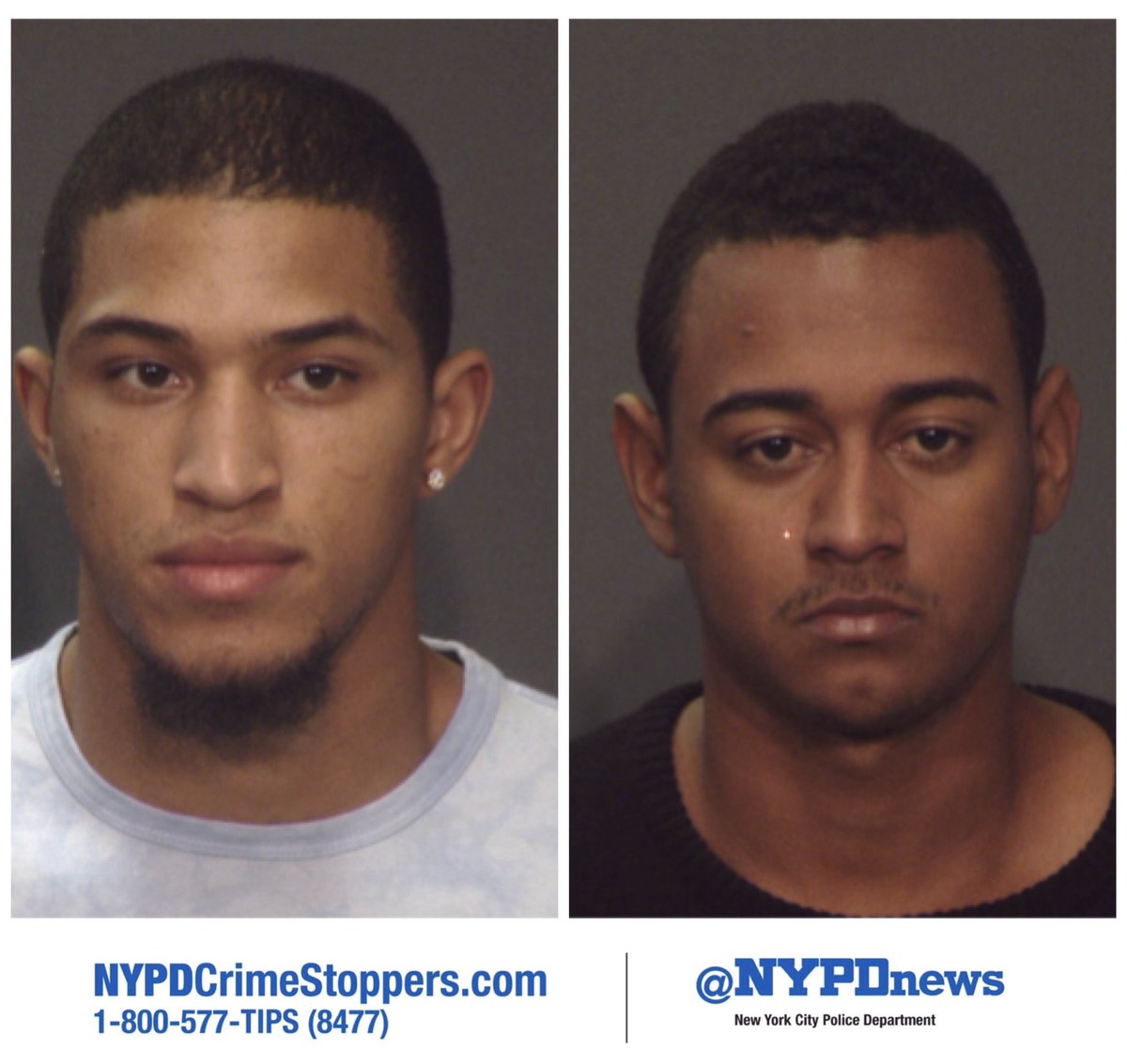 Police said Santos and Lopez have criminal pasts.
"Based on past actions of these two people, they don't just give up, they don't just surrender, they try to escape and they use a vehicle as a weapon to do so," Aubry said. "That's in their history that we looked at. They use whatever means they can to flee that scene."
"These are men that drive these cars, and, as you've seen on the video, they don't just stop for a police officer," he added.
Police asked for the public's help tracking down the vehicle, which likely has damage to its passenger side.
Aubry said the officer involved has not returned to work yet, but is doing OK. He called him a "brave officer" whose "instincts took over."
"It took a lot of courage on the part of the police officer to stand there and attempt to stop that car," he said.