(VIDEO & PHOTOS IN EXTENDED ARTICLE)
At least six cars were vandalized in Williamsburg early Sunday morning.
According to a spokesperson for Williamsburg Shomrim (WSPU), the car owners noticed their plates missing from their vehicles parked on Penn Street between Lee Avenue and Bedford Avenue.
The NYPD and WSPU were called, and an investigation was launched.
Shomrim volunteers went to many homes on the block looking for security camera footage which was then turned over to Detectives.
The footage showed that the suspect removed the plates at around 5:30AM.
Just before 10:00AM, a Shomrim volunteer was driving in the area and noticed the suspect walking. He quickly radioed for backup and the NYPD to respond. Police arrived moments later, and the man was taken into custody without further incident.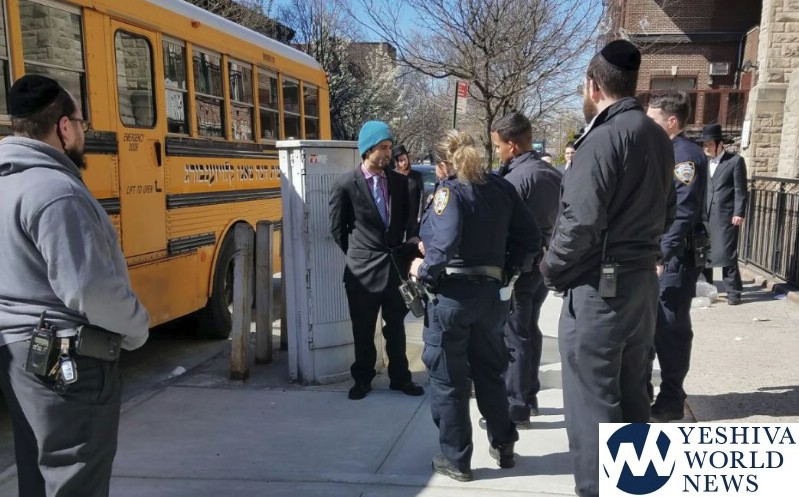 (Yossi Taub – YWN)