(VIDEO IN EXTENDED ARTICLE)
The attached footage was taken by a group of thugs on a Williamsburg street. Not only was this pack of animals looking to deliberately terrorize Hasidic children, but they then boasted about it by proudly posting video to social media.
One child they sent running for his life looks to be not older than 5-years-old, while another was just 13-years-old. The suspects can be heard laughing gleefully as they chase and frighten their innocent victims.
The 5-year-old runs so fast, he drops his scooter that he had been riding down the street before being attacked. The troubling incident happened in the heart of Williamsburg's Hasidic community.
Thankfully, no one was physically assaulted by this terrorist gang.
Sources have confirmed to YWN that the NYPD is looking into the incident, and are looking to speak to the victims.
Some of the thugs can be easily identified as Bryan Jackson and Jāyy Bıntrééshin, as they proudly shared the videos on public Facebook pages and boasted about "Always botherin these jews bad😭"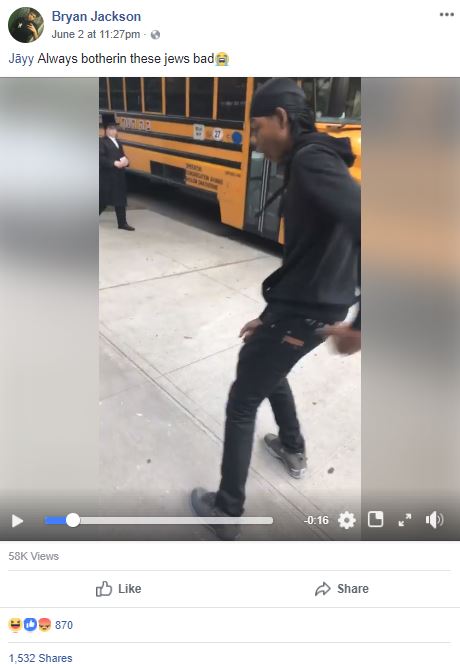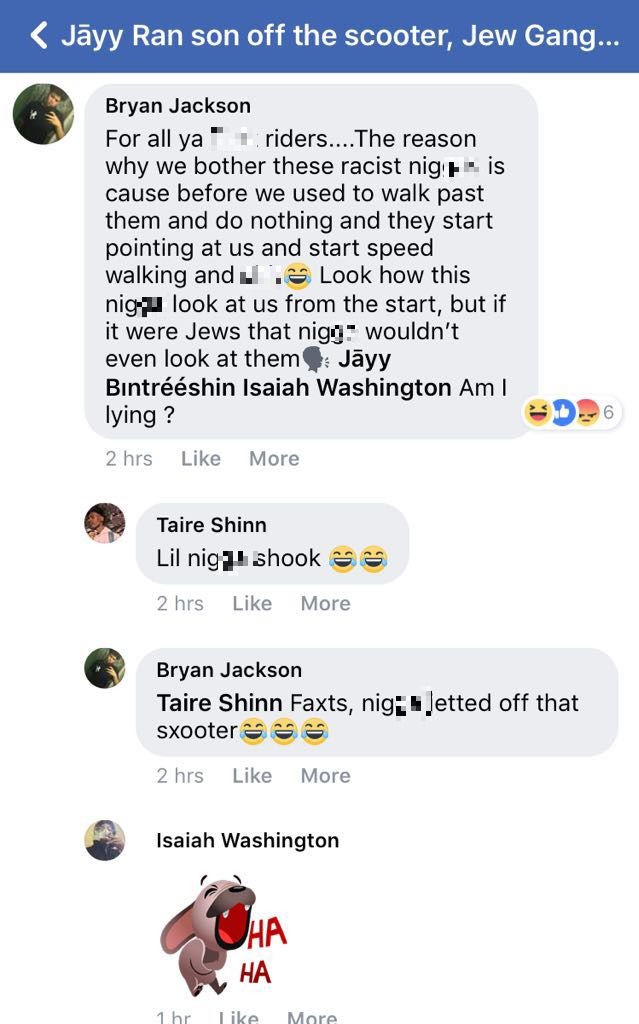 Additionally, when a concerned Jewish man direct messaged Jackson to call him out for his disgusting behavior, he appeared totally unconcerned that he may be arrested. See his responses in the attached screenshots: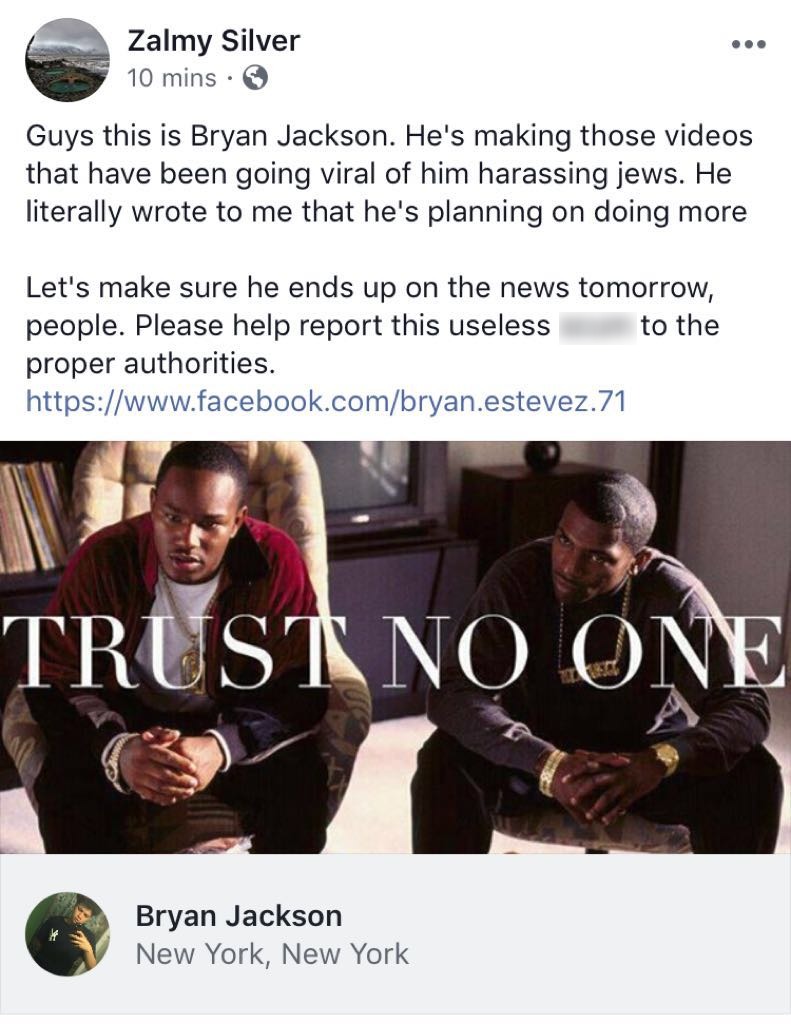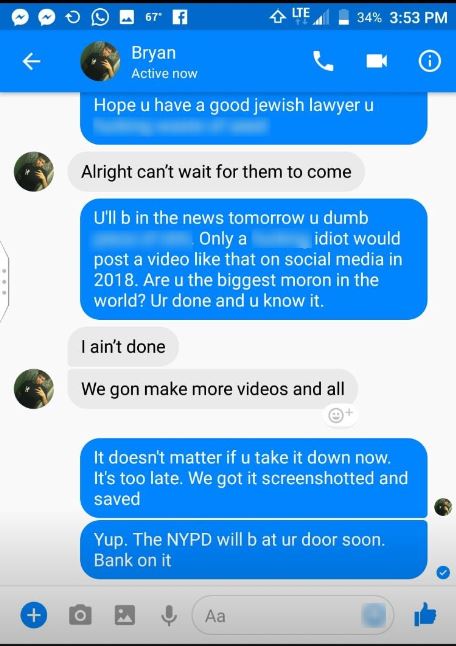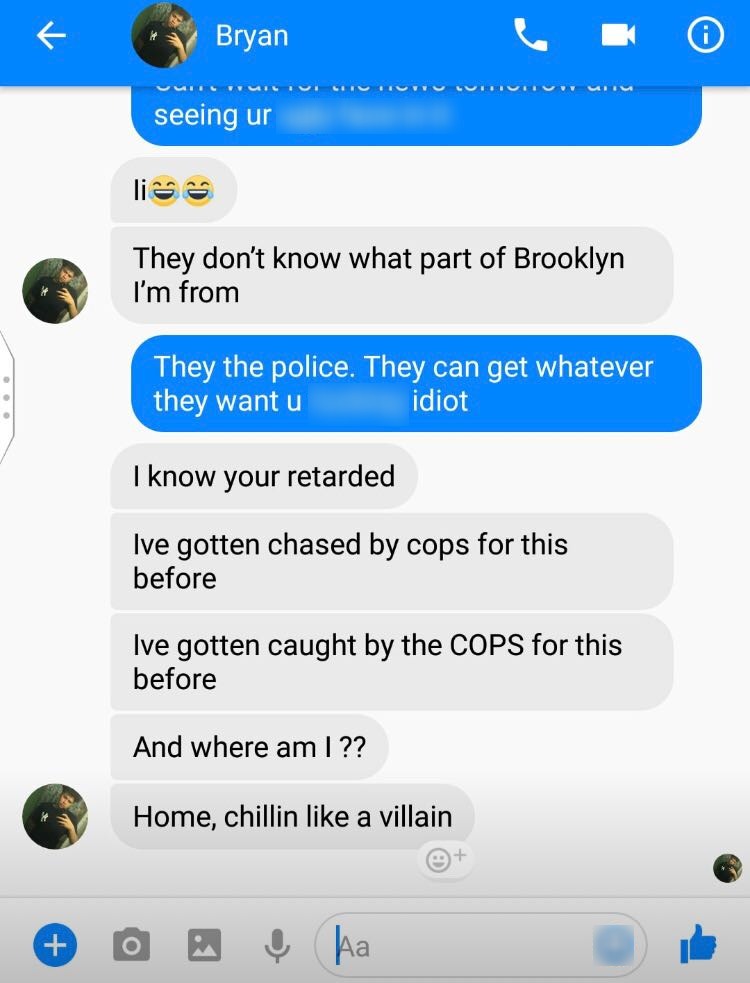 See video below, posted to the YWN Instagram account on May 28, which shows another gang roaming Williamsburg to attack Hasidic Jews:
307 Likes, 36 Comments – TheYeshivaWorld.com (@theyeshivaworld) on Instagram: "DISTURBING VIDEO: Thugs assault Hasidic man with bats (2nd video) after appearing to harrass…"
(Yossi Taub – YWN)