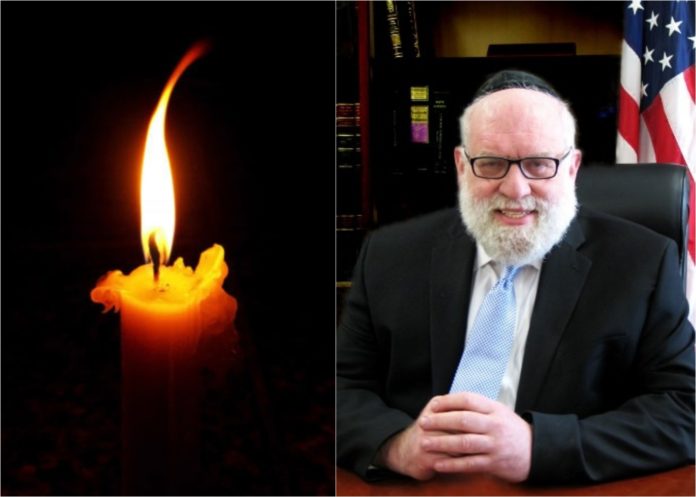 YWN regrets to inform you of the petirah of Judge R' Dovid Schmidt Z"L of Boro Park. He was 66.
He was a law secretary for eleven years to Hon. Gerard Rosenberg and was elected judge of the civil court in 1995. In 2000, Justice Schmidt was appointed an acting Supreme Court Justice by the Chief Administrative Judge and in 2006 he was elected Justice of the Supreme Court, Second Judicial District in Kings County, New York.
He was the only Supreme Court Justice to oversee five parts at one time, with over 5,000 cases in his inventory. He was responsible for managing one of the largest and diverse caseloads in the United States. His passion was settling cases, and he is credited with more than 15,000 settlements involving all types of civil cases.
The Levayah will be held on Sunday morning at 10:00AM at Shomrei Hachmos Chapels located on Ft. Hamilton Pkway & 42th Street.
Boruch Dayan HaEmes…
(Yossi Taub – YWN)