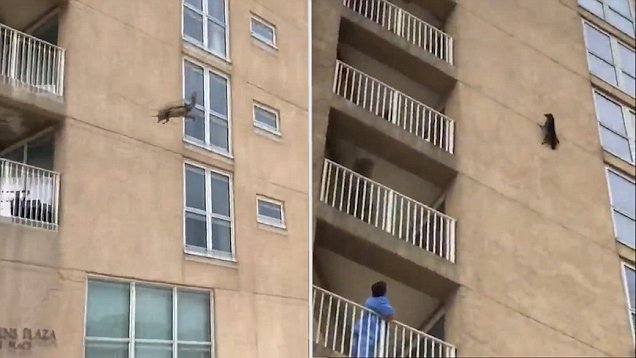 A raccoon fell 9 stories when it tried to scale a building in Ocean City, New Jersey – and survived!
The entire incident was caught on camera by Micah Rea, who was on vacation from Greenville, South Carolina. He said he was biking on the boardwalk when he spotted the raccoon scaling an apartment complex. Animal control officers and onlookers were all watching when the raccoon fell.
The lucky little fella landed on his feet and ran off, seemingly unharmed.
The video has since gone viral.