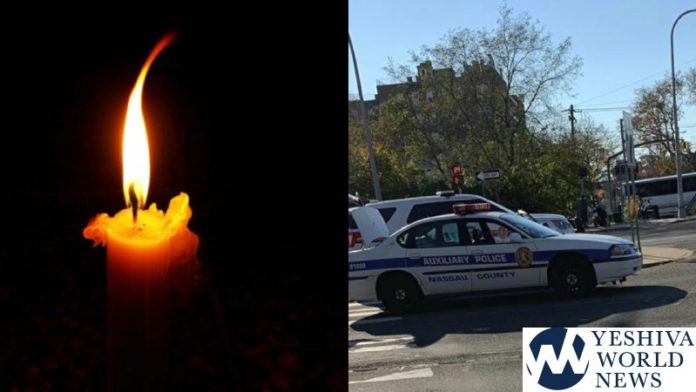 Tragedy struck the Far Rockaway / Lawrence Community on Thursday, as word spread of a young Jewish man who was R"L stuck and killed by a truck as he crossed a busy roadway.
Rockaway-Lawrence Hatzolah were called to Central Avenue and the 878 (Nassau Expressway) at around 2:30PM, after receiving multiple calls reporting a pedestrian struck. They found the victim in traumatic arrest. Hatzolah Paramedics worked on him, and he was rushed to St John's Hospital. Doctors did everything they could to save his life, but he was unfortunately Niftar a short while later.
He has been identified as R' Naftali Rhodes Z"L, 33, a resident of Far Rockaway and a father of 2 children. He is a son of Rav Dovid Rhodes, the Rosh Yeshiva of Torah Metzion in Great Neck, Long Island.
Nassau County Police say the vehicle, a frozen-foods delivery truck, remained on the scene, and an investigation is underway. The Achiezer Organization is working closely with Police and the family.
The Levaya will be held at 9:30AM Friday morning at Agudath Israel of Long Island in Far Rockaway 1121 Sage Street, Far Rockaway, NY.
Kevurah will be at 10:45 AM at New Montefiore Cemetery, 1180 Wellwood Ave, West Babylon, NY.
Shiva will be at 1230 Beach 12th Street, Far Rockaway, NY, until Thursday morning.
Boruch Dayan HaEmmes…
(Yossi Taub – YWN)