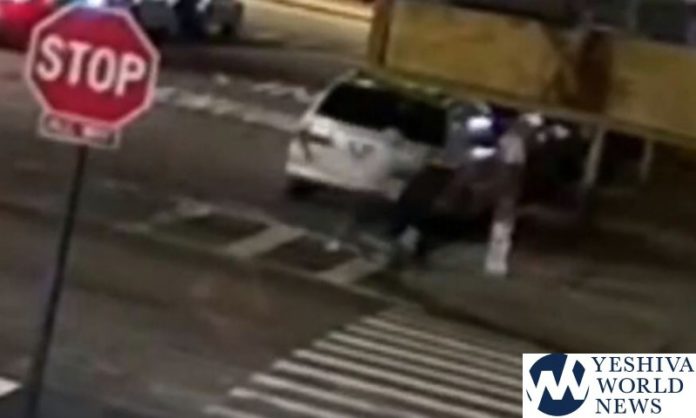 a 9-year-old child was attacked in what appears to be yet another hate crime in Williamsburg.
A spokesperson for Williamsburg Shomrim (WSPU) tells YWN that at around 6:00PM their hotline received reports of a child that was attacked on Throop Ave & Walton St.
Video footage below shows a Hasidic child walking down the street, when a person runs up from behind and pushes him hard – sending the child falling to the pavement.
Williamsburg Hatzolah treated the child for minor injuries.
The NYPD and WSPU are looking for a group of ten thugs that were involved in this totally unprovoked incident.
Just two weeks ago, YWN reported that the NYPD made arrests connected to hate crimes in Williamsburg. One suspect was charged with knocking a hat off the head of a Hasidic teen, while another was charged with throwing a metal pipe through the window of a Synagogue.
(Charles Gross – YWN)