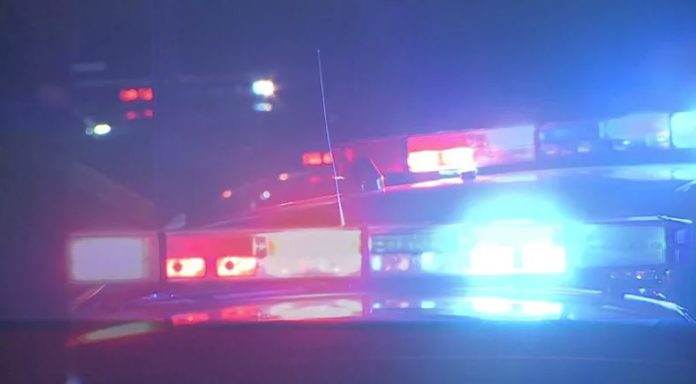 NYPD officers responding to a domestic dispute call on Staten Island late Sunday night opened fire on a man carrying a knife, killing him and seriously wounding one of the officers at the scene, police said.
The wounded officer was in stable condition at Staten Island University Hospital and is expected to survive.
The shooting took place just before 10 p.m. at 30 Bridge Court, in a complex of two-story apartment buildings north of the Verrazzano-Narrows Bridge.
"Tonight we are reminded, once again, of the dangers our officers face every day…," New York Police Commissioner James P. O'Neill said during a news briefing early Monday.
Chief Detective Dermot Shea said the knife had a 4-inch wooden handle and a 10-inch blade.
There has been a police involved shooting in Staten Island. An officer has been shot and is in critical but stable condition; a male suspect has also been shot and has succumbed to his injuries. We are investigating and will update as more information becomes available. pic.twitter.com/7oqD6dP6vs

— NYPD NEWS (@NYPDnews) December 10, 2018
Both the officers' body cameras showed the man was repeatedly ordered to drop the weapon, according to O'Neill.
One officer then struck the suspect with a Taser, but O'Neill said that "did not stop the threat."
The man then tried to get past who Shea said he presumed was the man's wife, repeatedly yelling, "shoot me!" He said up to 10-12 shots were fired at the man, killing him and striking an officer.
The shooting came just a day after an FBI agent was shot in Brooklyn.
A spokesman for New York City Mayor Bill de Blasio says on Twitter that he has been briefed and will likely visit the officer on Monday.
AUDIO BELOW OF NYPD RADIO:
(AP / YWN World Headquarters – NYC)