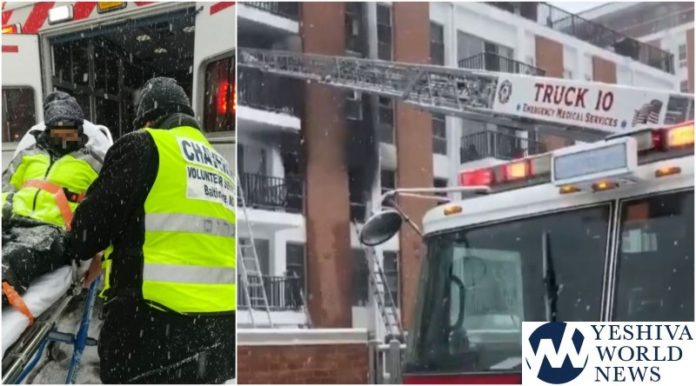 Firefighters were called to a two-alarm fire at an apartment building in Baltimore, Wednesday morning, in middle of a snow storm
The fire was in an apartment building (The Imperial) in the 3600 block of Clarks Lane near Park Heights – next door to Bnai Jacob Shaarei Zion.
A female firefighter suffered non-life threatening injuries, and was transported to Mercy Hospital.
Traffic in the area was brought to a standstill, as Park Heights at Clarks Lane was closed to traffic as well as Fallstaff.
Baltimore Chaveirim assisted the Baltimore Fire Department with traffic control, as well as helping carry the injured firefighter to a nearby ambulance.
The cause of the fire is under investigation.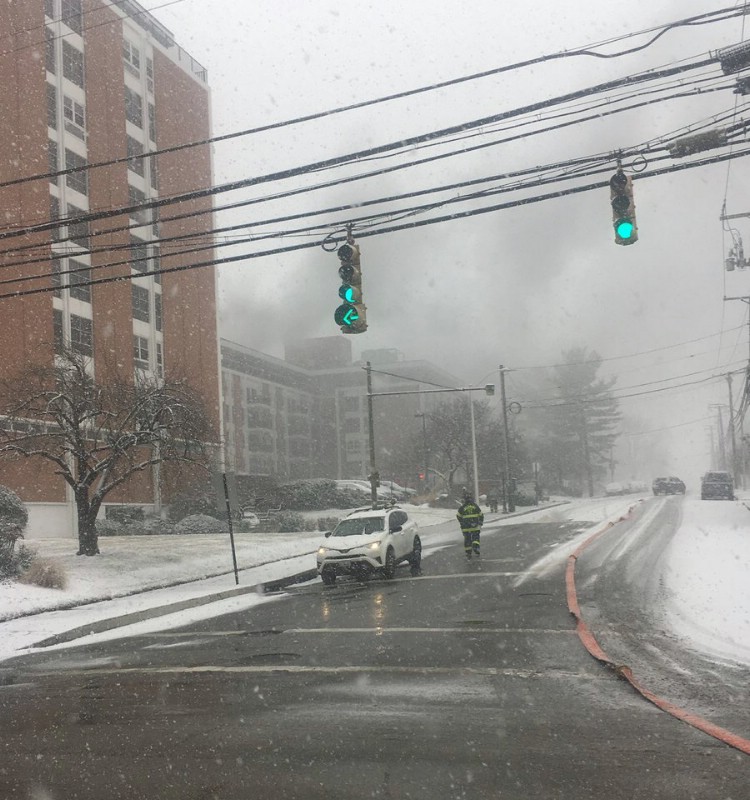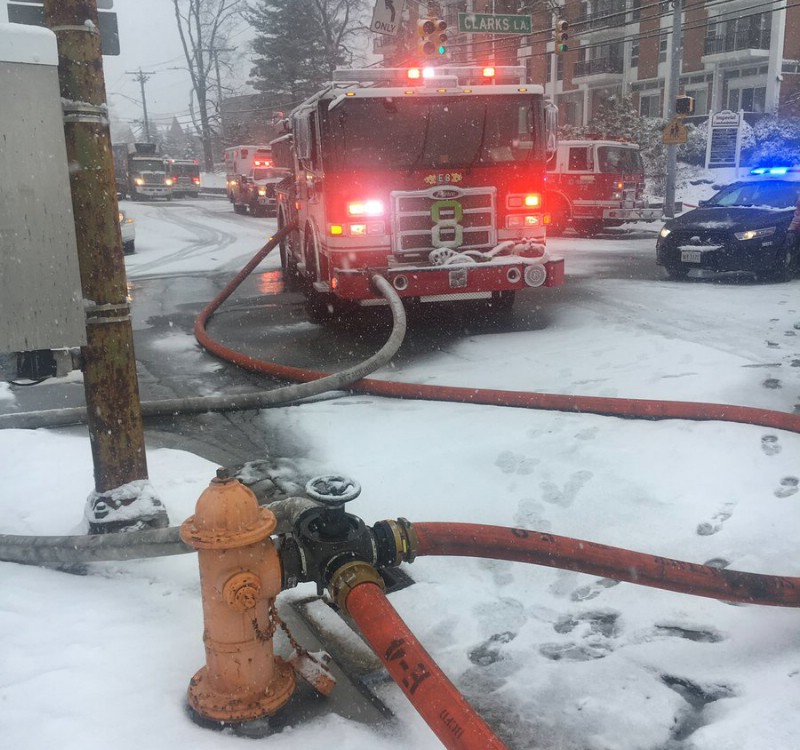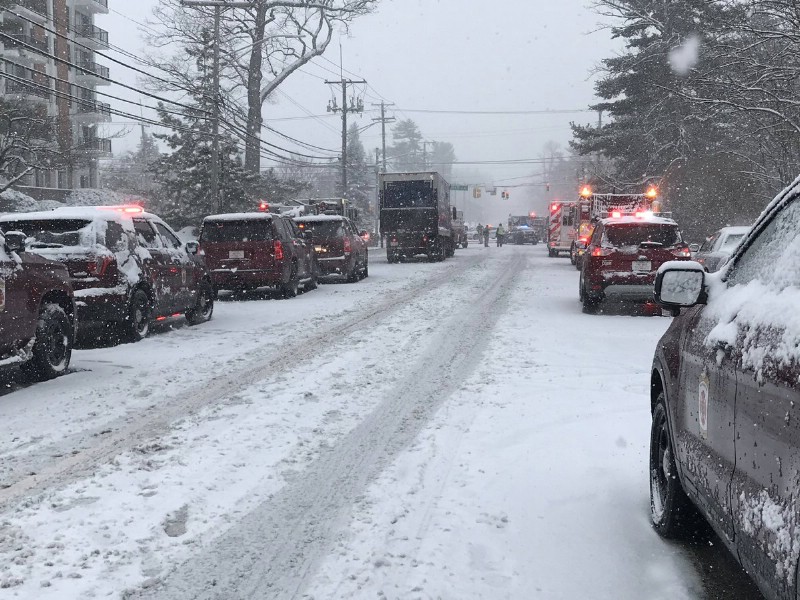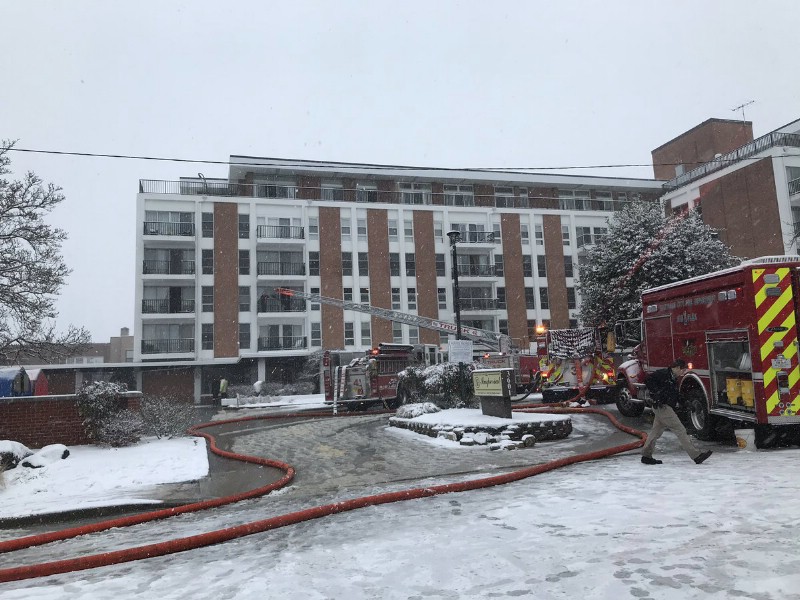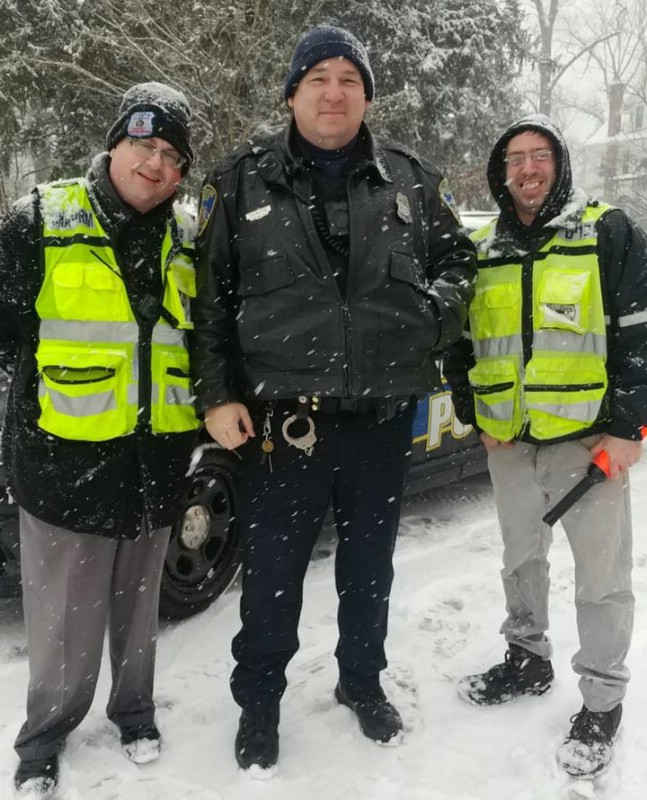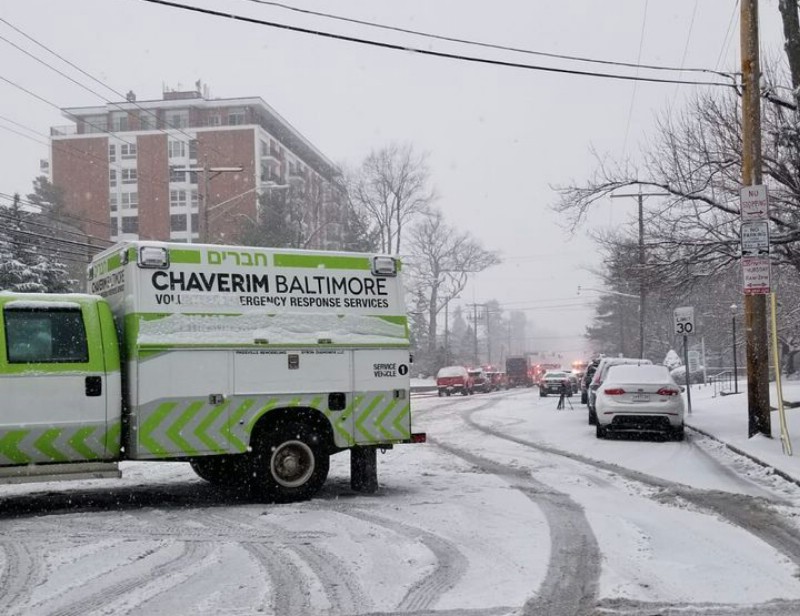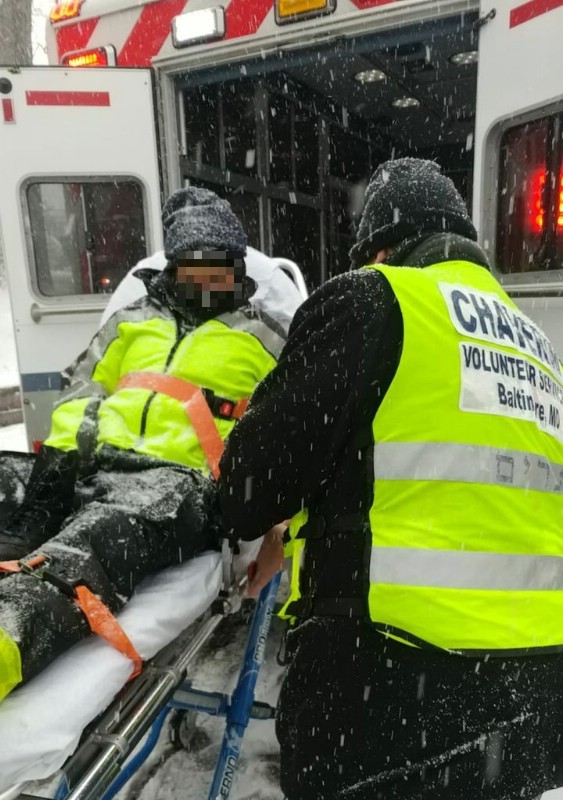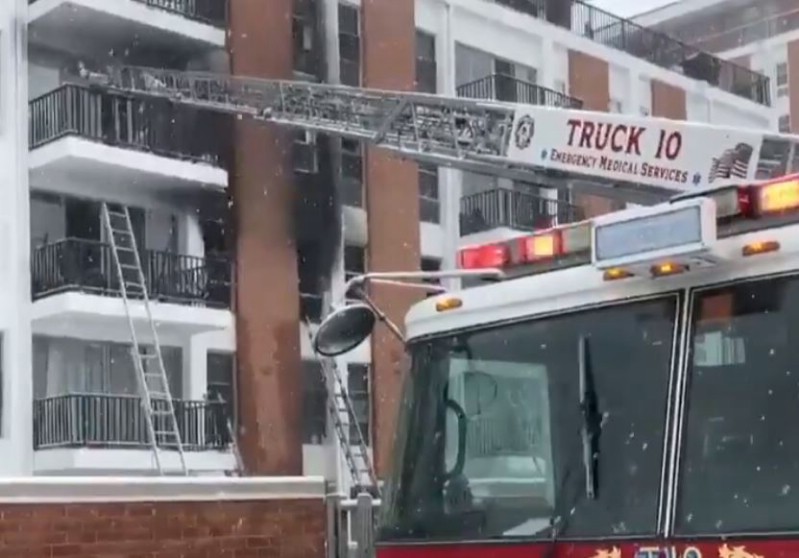 🔥2/20/19 #bcfd8x10 operating on 2nd Alarm #fire 3600blk Clarks Ln🔥#jobtown @MolotovFlicker @BCFDL734 @IAFFNewsDesk @BaltimoreFire @BaltMetroNews pic.twitter.com/K0gOSzSVgW

— BCFD8x10 (@jobtown8x10) February 20, 2019
🔥2/20/19 #bcfd8x10 #working on a 2nd Alarm #fire 3600blk Clarks Ln🔥#jobtown @MolotovFlicker @BaltMetroNews @BCFDL734 @IAFFNewsDesk @BaltimoreFire pic.twitter.com/Mk8A6yHREj

— BCFD8x10 (@jobtown8x10) February 20, 2019