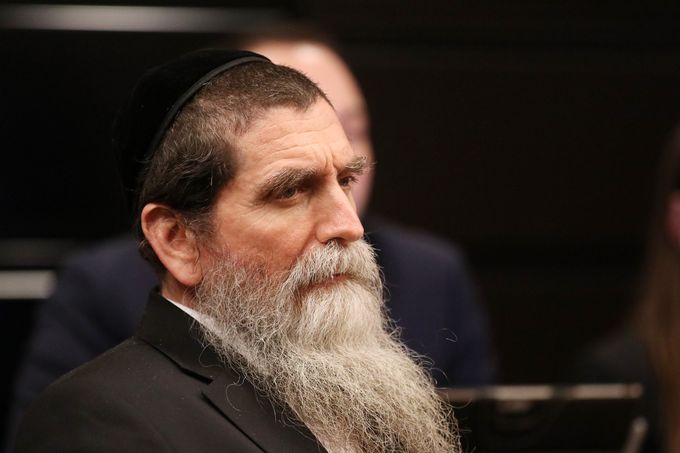 Rabbi Osher Eisemann, founder of the School for Children with Hidden Intelligence (SCHI) in Lakewood, was sentenced Monday to two years probation.
The State had requested 15 years in prison, but Judge Benjamin Bucca instead sentenced Rabbi Eisemann to 2 years probation, with 60 days in Middlesex County jail. The judge also recommended that Rabbi Eisemann, 62, be allowed to return to lead the school but not handle finances.
The judge also stated that "The character letters were overwhelming. In all my years, I have never seen such support."
"The seriousness of the crime and the harm from it are much less than this court generally sees for second degree crimes," Bucca said
Court reporter Stacey Barchenger tweeted: "It's my hope that you get back to SCHI," Judge Bucca tells Eisemann, who is standing beside his lawyers. Several of the more than 50 people in the audience have tears streaming from their eyes."
Rabbi Eisemann was found guilty in February of two second-degree charges by a Middlesex County jury following a four-week trial. The jury acquitted Eisemann of charges of first-degree corruption of public resources, second-degree theft by unlawful taking, and second-degree misapplication of entrusted property.
The school's fundraising foundation, Services for Hidden Intelligence, LLC, was acquitted of all charges against it.
The second-degree charges carried sentences of 5 to 10 years in prison.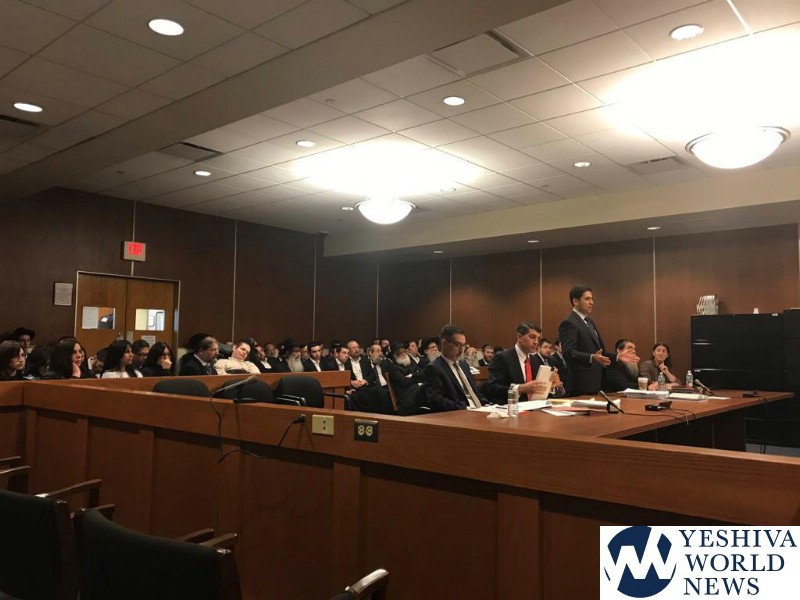 Eisemann was charged in an April 13, 2018 superseding indictment that was the result of an investigation by the Office of Public Integrity and Accountability, assisted by the Division of Criminal Justice Financial & Computer Crimes Bureau. The investigation began with a referral from the New Jersey Department of Education regarding SCHI's financial practices.
In connection with the money laundering charge of which Eisemann was found guilty, the state presented testimony and evidence that Eisemann misappropriated $200,000 in school funds that he used in a money laundering scheme designed to make it appear that he used personal funds to repay debts he owed to SCHI.
take the challenge of my dear son Eliezer and propel it into what is known as SCHI.

— The Lakewood Scoop (@LakewoodScoop) April 29, 2019
Rabbi Eisemann: I thank the court for giving me the opportunity to publicly acknowledge that although I don't know why this ordeal has befallen me, I truly believe it to be a blessing from above. I have no complaints to the Almighty only thanks and praise.

— The Lakewood Scoop (@LakewoodScoop) April 29, 2019
everything I have worked for, in its decision today. I ask that you treat me as Your Honor would want to be treated.

— The Lakewood Scoop (@LakewoodScoop) April 29, 2019
The jury's verdict has not distracted me from doing so. And whatever happens today will not distract me from doing so.

— The Lakewood Scoop (@LakewoodScoop) April 29, 2019
DEVELOPING STORY – REFRESH FOR UPDATES