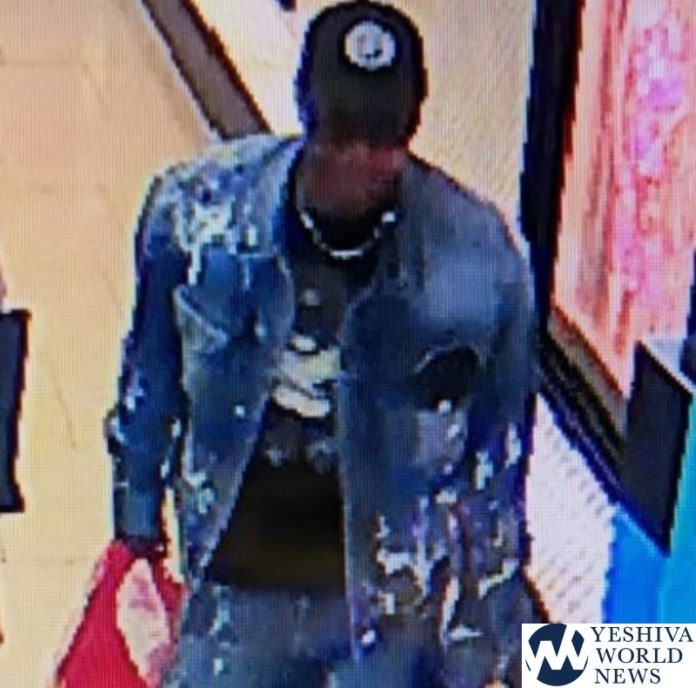 Police are looking for a man who stole $320,000 in jewelry from a Flatbush home a few weeks ago.
The NYPD tells YWN that on Thursday, April 18, 2019 at approximately 5:30PM, an 83-year-old woman returned to her home in the vicinity of Ave L and East 26th Street and discovered her home was broken into from a side window. She called police and a subsequent investigation determined that burglar gained entry, and once inside, removed $320,000 worth of jewelry pieces before fleeing in unknown direction.
The person wanted for questioning is described as a male; last seen wearing a black baseball cap, jean jacket/pants and red shopping bags.
Anyone with information in regard to the identity of this male is asked to call the NYPD's Crime Stoppers Hotline at 1-800-577-TIPS (8477).
Additionally, if you ever see anything suspicious, please call 911 and then call the 24 hour Flatbush Shomrim hotline at 718-338-9797. Shomrim has an excellent working relationship with the NYPD, and dozens of members are patrolling the streets at all times of the day and night.
Please make sure your homes are well secured, your driveways are well-illuminated, and please make sure you have security cameras – which are very cheap to purchase.
(YWN World Headquarters – NYC)