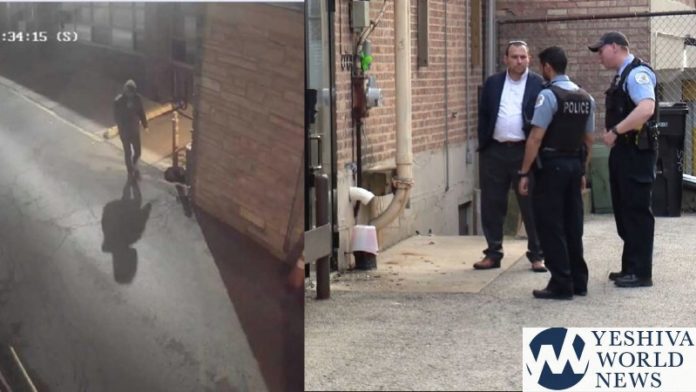 Chicago police are stepping up patrols at synagogues as well as Jewish schools and businesses after an attempted arson at a synagogue and vandalism near others.
Police say they're seeking to identify a person seen on surveillance video about 12:30 a.m. Sunday near Anshe Sholom B'nai Israel Congregation in the city's Lakeview neighborhood. Police say the person tried to use Molotov cocktails to cause a fire, but no damage or injuries were reported.
Rabbi David Wolkenfeld says three broken bottles containing charred black towels were found outside the synagogue.
Police spokesman Anthony Guglielmi said on Twitter that detectives also are investigating the smashing of car windows outside synagogues in the Rogers Park area. Guglielmi says different suspects are being sought in the attempted arson and the car vandalism.
David Goldenberg, midwest regional director of the Anti-Defamation League, said in a statement, "While thankfully the attacks did not cause any injuries or damage, this incident is yet another disturbing reminder of the recent escalation in attacks against Jews and Jewish institutions."
Both the Arson Unit and Area North detectives are investigating.
[Police Investigating ANOTHER Suspicious Fire at Rabbi's Home Near Boston [VIDEOS]
[HATE IN BORO PARK: 4 Men in Car Yell at Hasidic Jews "Allah Akbar; Do You Know Hitler? We Love Hitler"]
In addition to the attempted arson at the Synogogue in the 500 block of W Melrose (19th Town Hall Dist) Detectives are also investigating a pattern of cars with Windows smashed outside of synogogues in the 24th Rogers Park District. We have different suspects in both incidents

— Anthony Guglielmi (@AJGuglielmi) May 20, 2019
(AP)