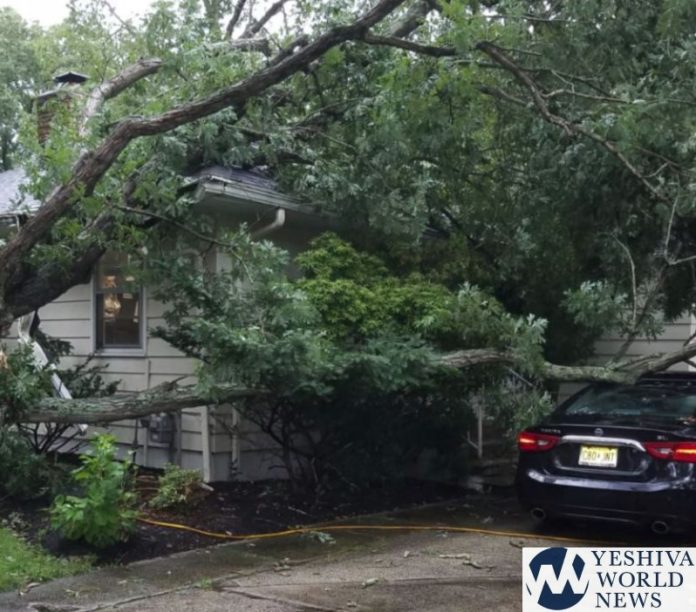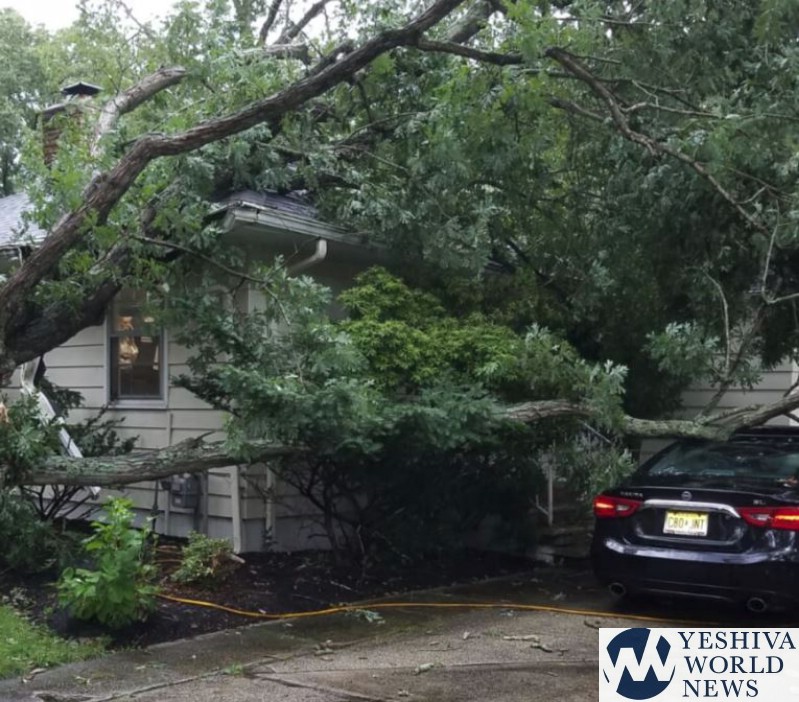 As was predicted, dangerous thunderstorms ripped through the tri-state area, hitting Lakewood and NYC at around 6:30PM, Monday evening.
Flash flood warnings, and severe thunderstorm warning were issued by the national Weather Service.
The storm was severe in Lakewood, as multiple trees were ripped down. One confirmed incident in the 9th Street area was a tree down on a home. Another incident was a home on fire as wires fell onto the roof in the Monmouth Avenue area.
There were other multiple incidents in Lakewood of trees down on parked cars, with one incident of a tree falling on a car with someone inside in the 13th Street area. Bichasdei hashem, they emerged uninjured.
There were thousands in Lakewood without power.
Parts of Brooklyn, including Williamsburg and Boro Park were totally flooded. Many street corners and intersections were not passable, and additional rain was still on the forecast.
Video from Bergen County in New Jersey showed quarter-sized hail coming down on houses, as the whole area was hit with some fast-moving thunderstorms around 4 p.m. The rain started in the city about the same time, coming down heavy for a few minutes before clearing up entirely and the sun coming out immediately after.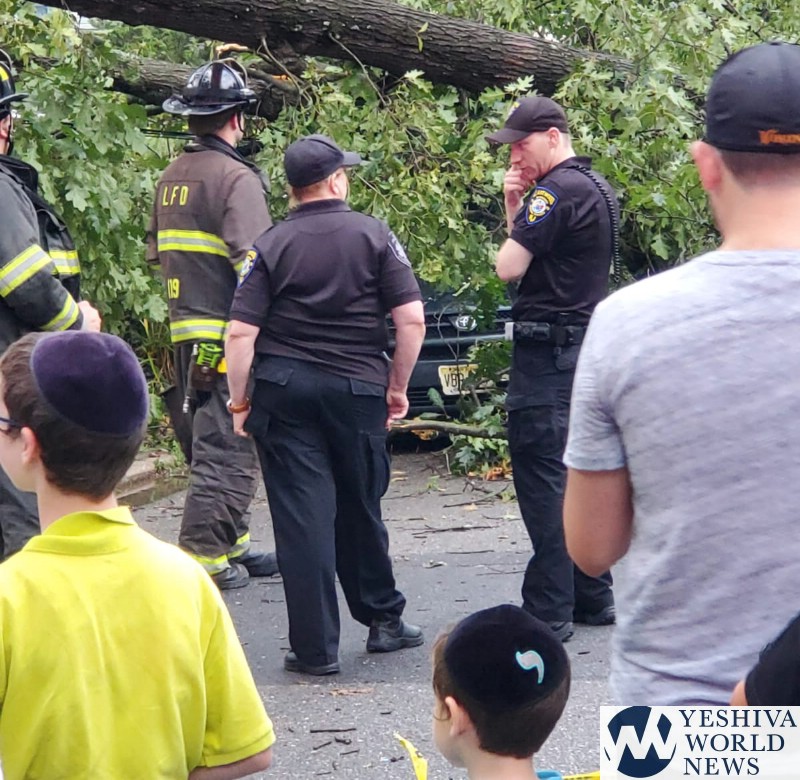 The storms that were coming through the area Monday evening had potential to be severe, possible bringing damaging winds, hail and torrential rain to all parts of the tri-state.
Please continue to seek shelter as these storms are extremely dangerous.
Watch this brave New Yorker walk (swim) across a flooded street in #Williamsburg #Brooklyn pic.twitter.com/mwRHd32fyg

— NYC Scanner (@NYScanner) July 22, 2019
*****PLEASE NOTE: If you do not already follow YWN on WhatsApp status, you should join the more than 25,000 that already do and never miss a story again! Click this link – or send a message to 1-888-4-YW-NEWS (888-499-6397) – to see our status posts.*****
BREAKING: Ground stop at JFK, LGA, and EWR due to dangerous storms passing through tri-State area. Please check with your airlines. pic.twitter.com/hyK2B04AWI

— NYC Scanner (@NYScanner) July 22, 2019
Severe Thunderstorm Warning including New York NY, Brooklyn NY, Queens NY until 7:15 PM EDT pic.twitter.com/1O9qtQPpKN

— NWS New York NY (@NWSNewYorkNY) July 22, 2019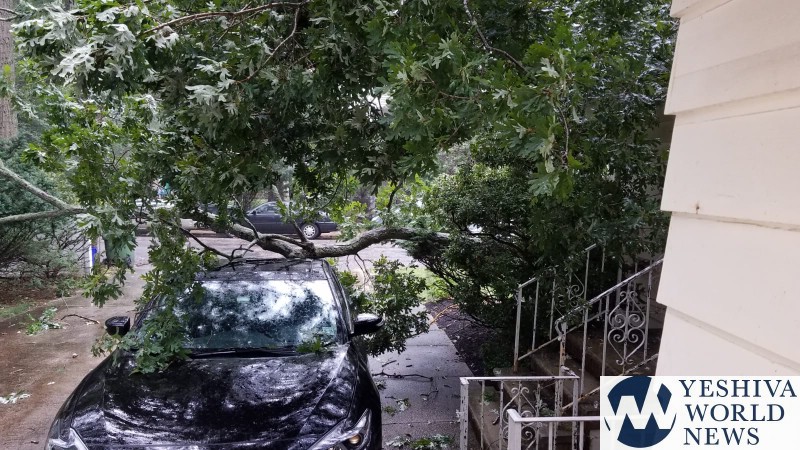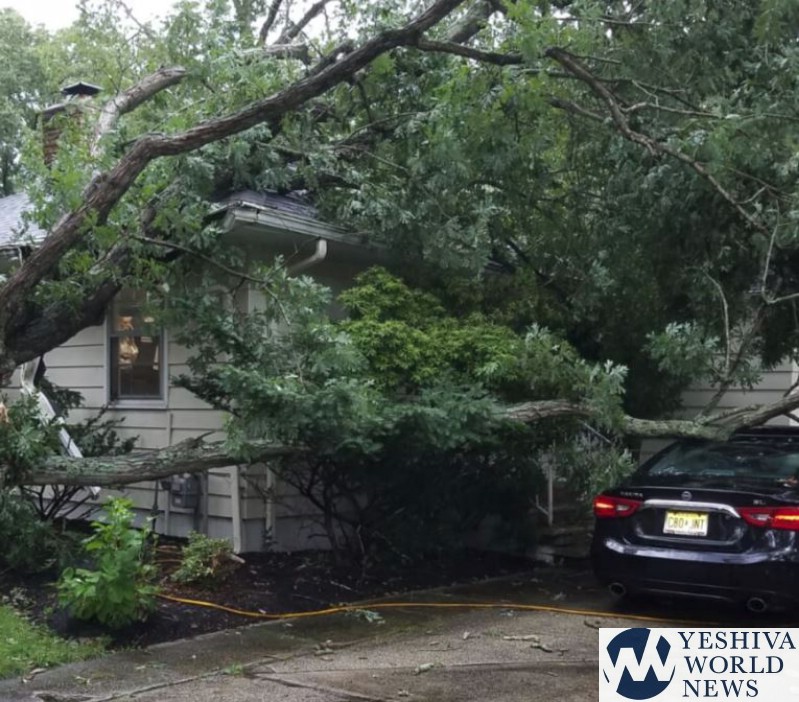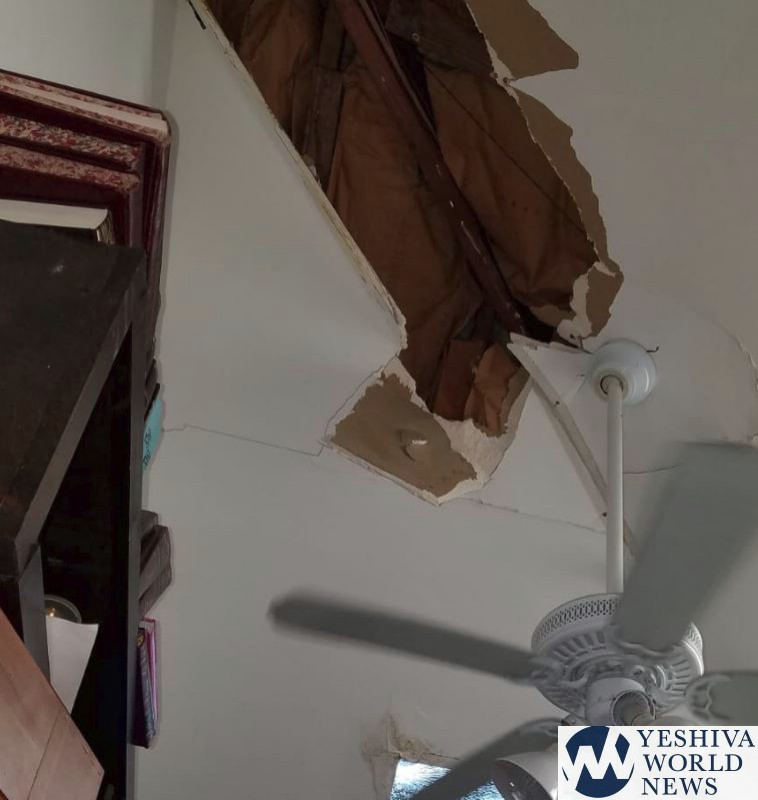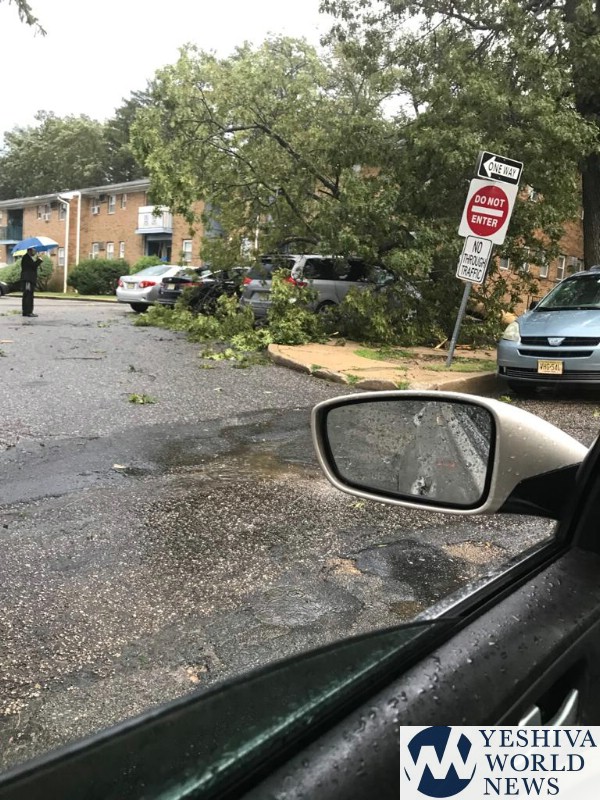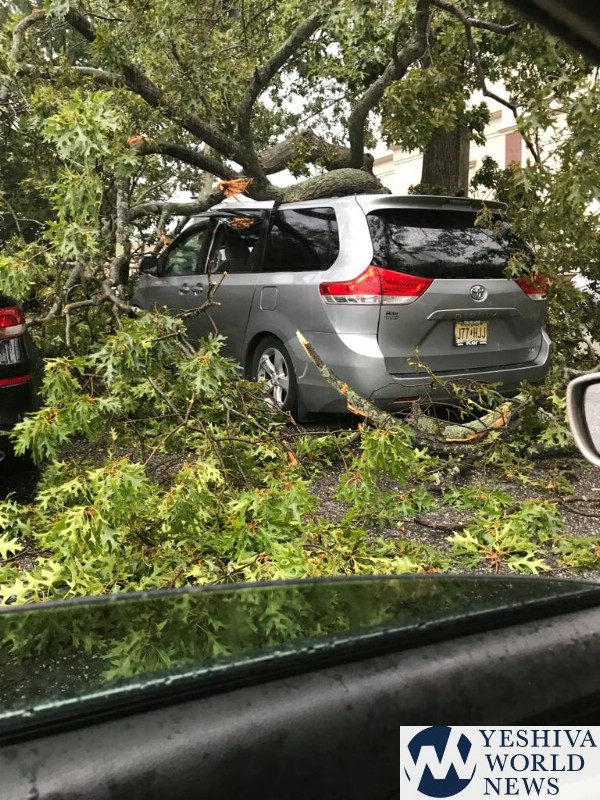 (YWN World Headquarters – NYC)