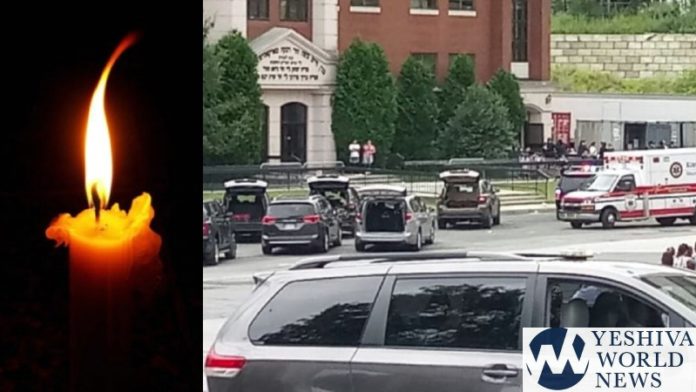 Tragedy struck Kiryas Joel on Tuesday afternoon, after a child was killed in a horrible incident.
It happened on Tuesday afternoon at around 3:00PM at the Bais Rochel School on Israel Zupnik Drive, when a closet reportedly fell on top of a 7-year-old child (female).
Kiryas Joel Hatzolah Paramedics rushed to the scene and worked on the child, doing everything they could to save her life.
She was rushed to Good Samaritan Hospital, but was unfortunately Niftar upon her arrival at the hospital.
The NY State Police is currently at the school conducting an investigation.
Further details will be published when they become available to us.
Boruch Dayan HaEmmes…
*****PLEASE NOTE: If you do not already follow YWN on WhatsApp status, you should join the more than 25,000 that already do and never miss a story again! Click this link – or send a message to 1-888-4-YW-NEWS (888-499-6397) – to see our status posts.*****
(YWN World Headquarters – NYC)