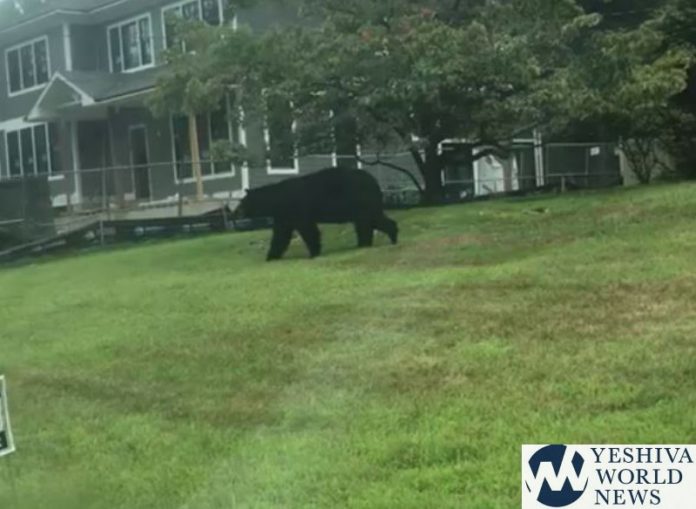 A massive black bear was captured on camera as it strolled around the Wesley Hills section of Rockland County, Wednesday morning.
These videos were taken from inside a car on Glenbrook Road. What appears to be a homeowner shrieks when she sees the bear on her property.
Children in the car are heard screaming "Mommy get away!"
The frightened bear runs across the street to another property, and the driver is heard warning someone to go inside because there is a bear on her property.
A second part of the clip shows the bear literally tearing down a large section of wooden fencing around a property.
There have been many black bears in the area, and recently in the nearby Pomona neighborhood, coyotes have been spotted walking around during the daytime.
*****PLEASE NOTE: Make sure you are one of the more than 20,000 that signed up to YWN WhatsApp Status to receive news in live time. Click this link – or send a message to 1-888-4-YW-NEWS (888-499-6397) – to see our status posts*****
(YWN World Headquarters – NYC)