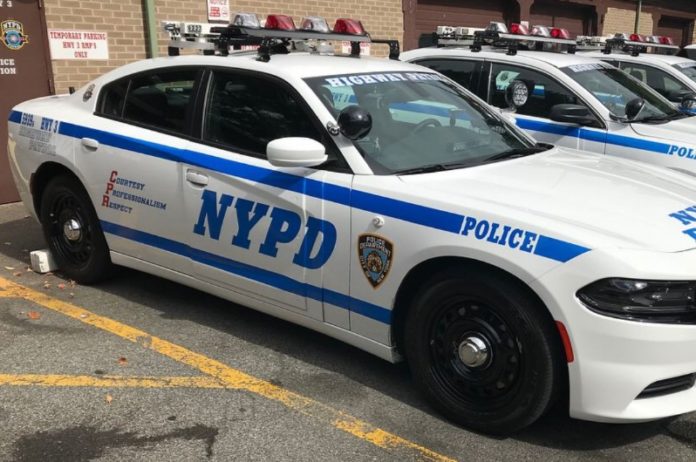 A Hatzolah Paramedic responding to an emergency was detained by an NYPD Officer on Thursday.
Sources tell YWN that the Paramedic was responding to a cardiac emergency in the Forest Hills section of Queens at around 5:00PM, when he was pulled over by an officer of the NYPD Highway Patrol (Division 3 – Queens). He was stopped at Jewel Avenue in the vicinity of the Grand Central Parkway.
The officer questioned the Paramedic why he was driving with lights and sirens in his car. The Queens Hatzolah member showed him his credentials, his more than $50,000 of life saving Paramedic equipment, and informed him that he was dispatched to a cardiac emergency. The officer refused to allow the Medic to proceed to the emergency, and instead chose to detain him for thirteen minutes.
He eventually was allowed to drive away, after being issued a summons for "illegal use of red lights and sirens". The only problem with that is that Hatzolah is licensed and legally allowed to utilize red lights and sirens according to NYS Vehicle Traffic Law 1104, Law 375 (26 and 41) and 115c. The officer knows this, yet chose to do this anyways.
YWN notes that there is no way that this NYPD officer does not know who Hatzolah is, as nearly every single police officer in the city is given sensitivity training, as well as likely having been on dozens of calls together.
Incidents like this rarely occur, and sources tell YWN that Queens Hatzolah are scheduled to meet with the NYPD to discuss this troubling incident, and to ensure that this officer is dealt with appropriately.
Someone should remind this officer that the Jewish community joined together and in under 12 hours raised more than $10,000 for the family of one his colleagues that was killed in a crash while heading to work.
LISTEN TO INCIDENT OVER HATZOLAH RADIO ON AUDIO CLIP BELOW
*****PLEASE NOTE: Make sure you are one of the more than 20,000 that signed up to YWN WhatsApp Status to receive news in live time. Click this link – or send a message to 1-888-4-YW-NEWS (888-499-6397) – to see our status posts*****
(YWN World Headquarters – NYC)