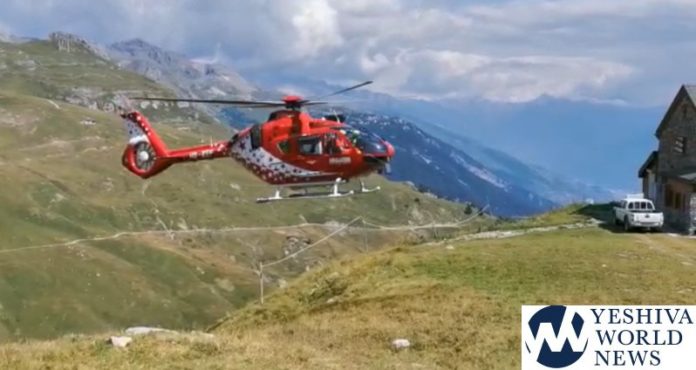 A Frum man, reportedly from Eretz Yisroel, needed to be rescued by a helicopter in the Swiss Alps.
The man was reportedly hiking on Friday, when he lost his way on a trail. He found rope and attempted to climb down to a lower area, but made the situation worse. He was stuck on a mountain ledge with no where to go.
He phoned for assistance, and a helicopter was needed to rescue the man.
In attached video footage you can see the man, as he appears to be in good shape upon landing.
The man will likely receive a hefty bill today.
*****PLEASE NOTE – YWN IS GIVING AWAY $5,000 CASH – JUST SIGN UP TO FOLLOW YWN WHATSAPP STATUS AND GET THE DETAILS!***** Make sure you are one of the more than 20,000 that signed up to YWN WhatsApp Status to receive news in live time. Click this link – or send a message to 1-888-4-YW-NEWS (888-499-6397) – to see our status posts*****
(YWN World Headquarters – NYC)