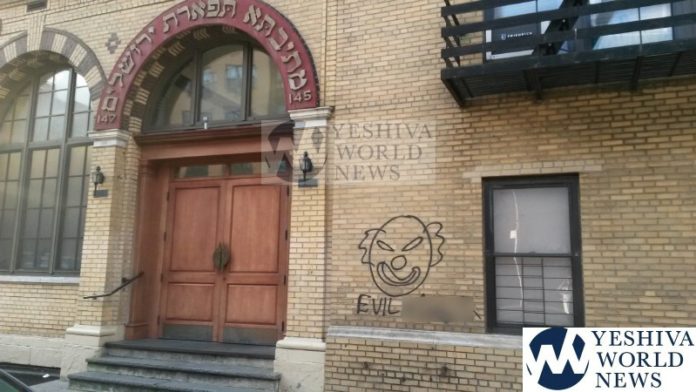 The NYPD was investigating after some nasty and explicit graffiti was scrawled on the famed Mesiva Tiferes Yerushalayim building located at 147 East Broadway on the Lower East Side of Manhattan.
Sources tell YWN that the graffiti was done on Shabbos – while everyone was inside the Bais Medrash – including the Posek Hador, Hagaon HaRav Dovid Feinstein.
Police were looking at security camera footage in their investigation.
Taking the matter seriously, later Sunday, Mayor Deblasio tweeted that the NYPD Hate Crimes Task Force is investigating the graffiti.
*****PLEASE NOTE – YWN IS GIVING AWAY $5,000 CASH – JUST SIGN UP TO FOLLOW YWN WHATSAPP STATUS AND GET THE DETAILS!***** Make sure you are one of the more than 20,000 that signed up to YWN WhatsApp Status to receive news in live time. Click this link – or send a message to 1-888-4-YW-NEWS (888-499-6397) – to see our status posts*****
The NYPD and its Hate Crimes Unit are investigating graffiti scrawled on the Mesivta Tiferes Yerushalayim building during Shabbas. If you have any information, please call 1-800-577-TIPS.

— Mayor Bill de Blasio (@NYCMayor) August 25, 2019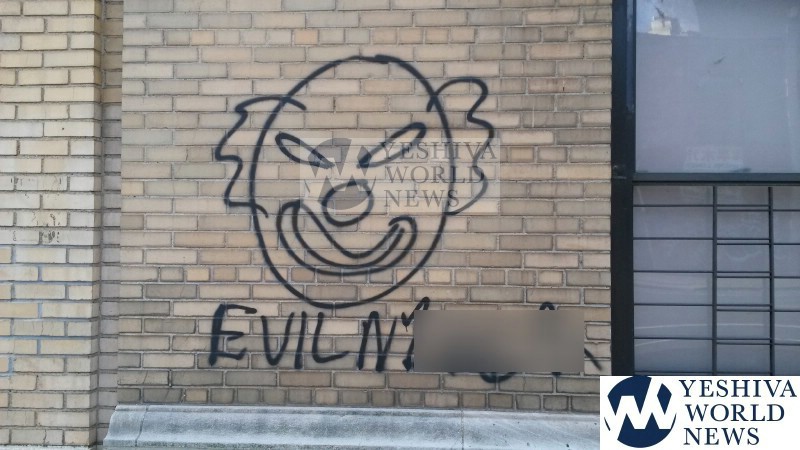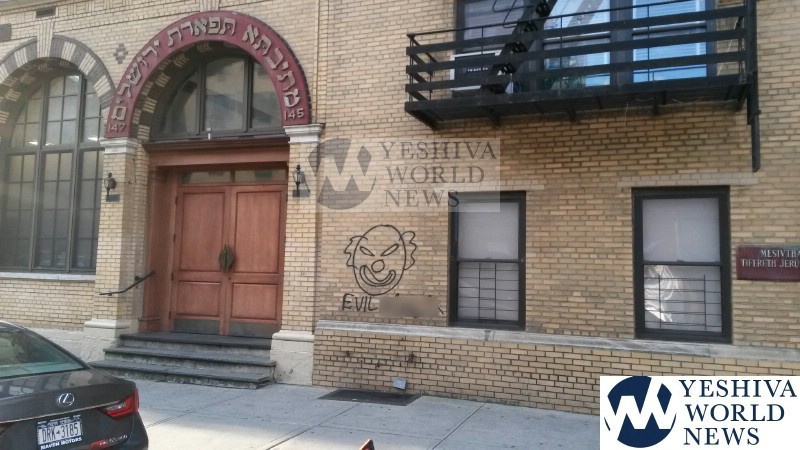 (YWN World Headquarters – NYC)