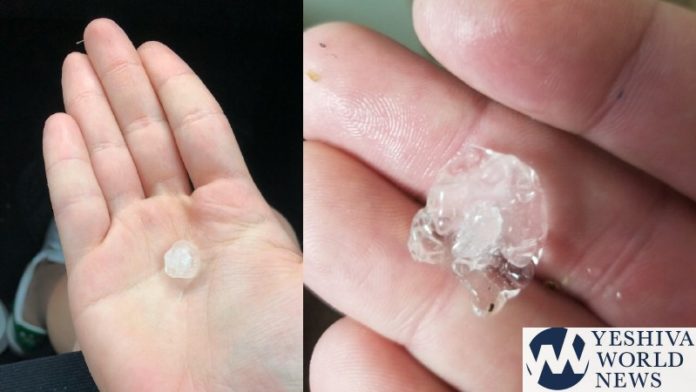 A severe thunderstorm watch has been issued for New York City and the Tri-State area until 9:00PM.
Some of those storms could become severe, potentially impacting parts of the region with damaging winds, hail, torrential rain and an isolated tornado or two.
At around 4:00PM, a dangerous storm ripped through Flatbush, dumping large hail. (See videos below.)
The National Weather Service issued a Severe Thunderstorm Watch for virtually the entire tri-state region until 9 p.m., warning that nearly 35 million people could see high winds, hail and even the risk for a tornado or two.
Parts of New York City, Pennsylvania, the Hudson Valley, northern New Jersey and Long Island are more likely to see dangerous winds and even some hail. All five boroughs of New York City are in the "more likely" zone for severe weather risk — and the storms could start firing up just ahead of the peak evening rush.
*****SIGN UP NOW —- GET YOUR NEWS IN RECORD TIME***** Make sure you are one of the more than 22,000 that signed up to YWN WhatsApp Status to receive news in live time. Click this link – or send a message to 1-888-4-YW-NEWS (888-499-6397) – to see our status posts*****
At the subway station on Kings Highway and East 16 Street during the hail storm. pic.twitter.com/mK0Vj6kehx

— NYC Scanner (@NYScanner) September 4, 2019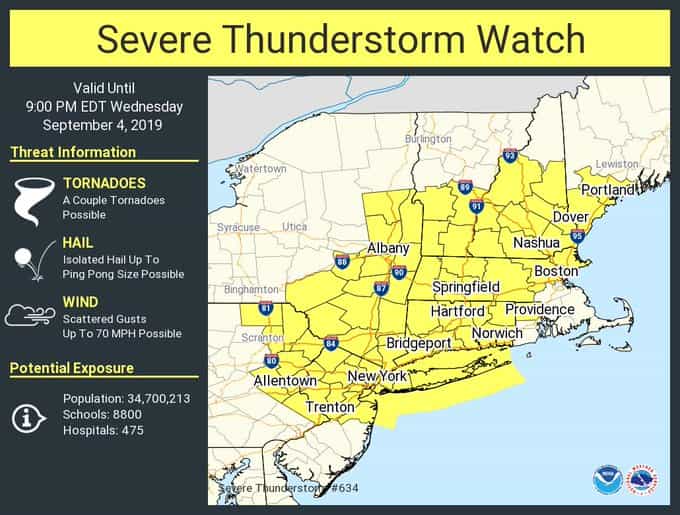 (YWN World Headquarters – NYC)