A 10-year-old child was tragically killed after an out of control car struck him on Ocean Ave and Ave L in Flatbush, Tuesday afternoon. The car then slammed into a scaffolding and a building.
Flatbush Hatzolah, FDNY, and the NYPD all responded to the scene.
The impact of the crash caused the scaffolding to collapse, and the occupant was pinned inside the vehicle.
The child was rushed to Community Hospital by Hatzolah Paramedics in traumatic arrest, but was pronounced dead shortly after.
He was identified as Enzo Farachio, a resident of Ocean Avenue.
The driver appeared to be in stable condition.
Sources tell YWN that investigators are looking into the possibility that the driver may have suffered a seizure while driving, which resulted in the crash.
The NYPD was on the scene investigating, and the NYC Buildings Department was responding.
The NYPD tells YWN that a preliminary investigation revealed that a grey Lexus SUV was travelling northbound on Ocean Avenue when it veered to the right and mounted the sidewalk at Avenue L and struck an 10 year-old male, who was standing by a bus stop. After striking the male the vehicle continued to strike the scaffolding in front of 1673 Ocean Avenue. There are no arrests and the investigation is ongoing by the NYPD's Collision Investigation Squad.
Misaskim services were not needed in this tragic crash.
*****SIGN UP NOW —- GET YOUR NEWS IN RECORD TIME***** Make sure you are one of the more than 22,000 that signed up to YWN WhatsApp Status to receive news in live time. Click this link – or send a message to 1-888-4-YW-NEWS (888-499-6397) – to see our status posts*****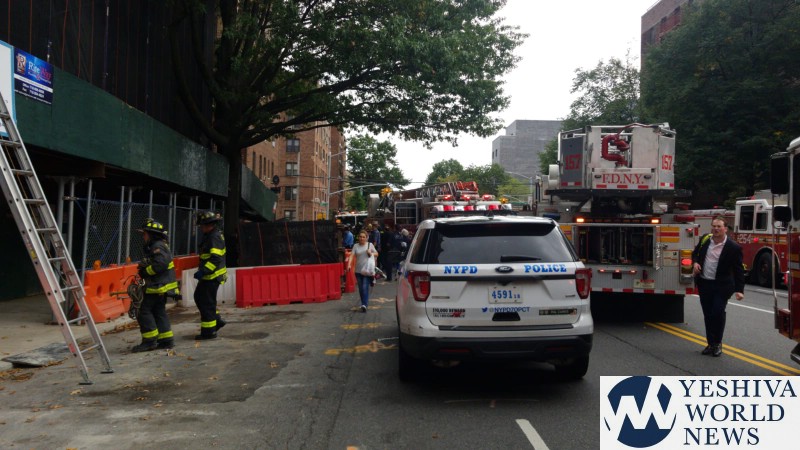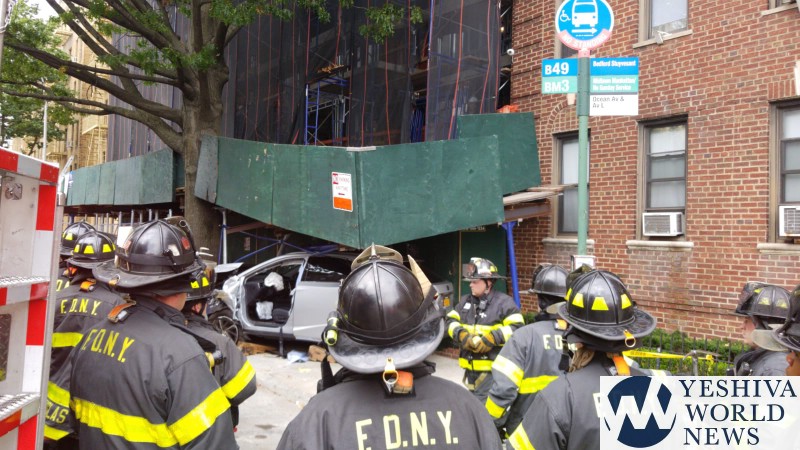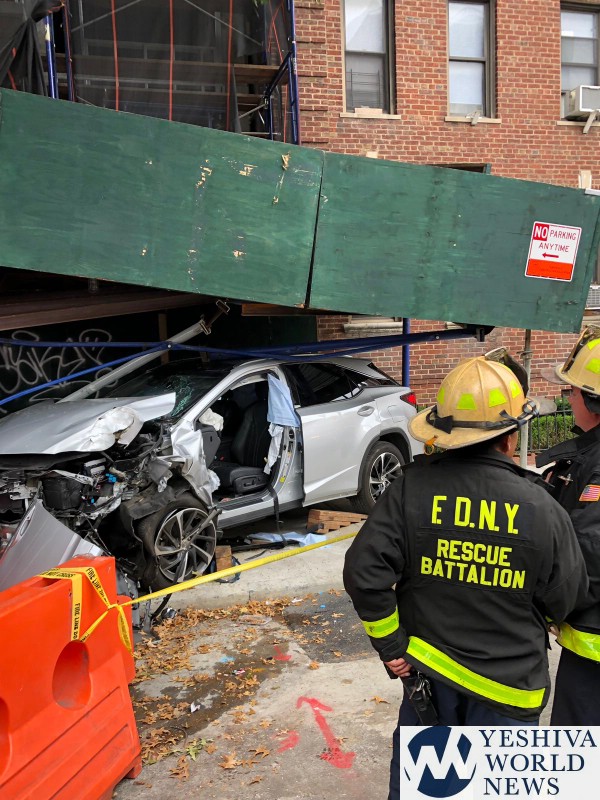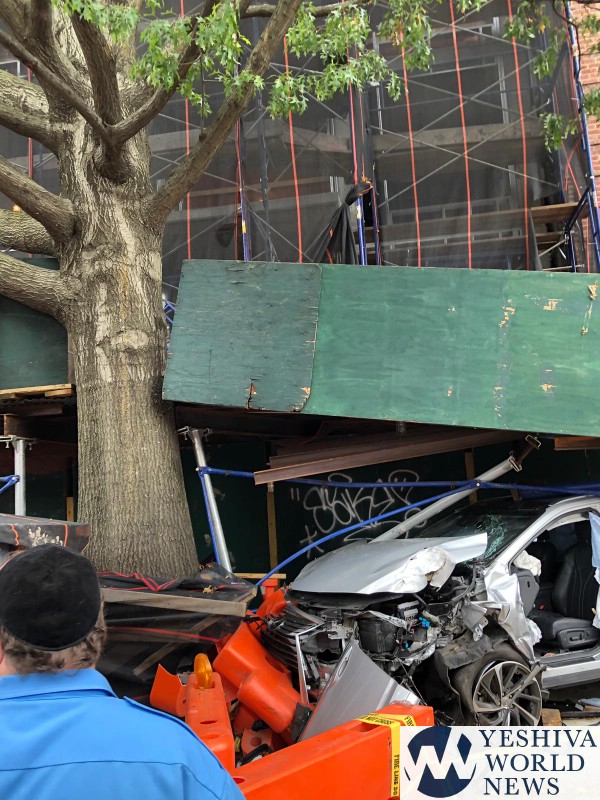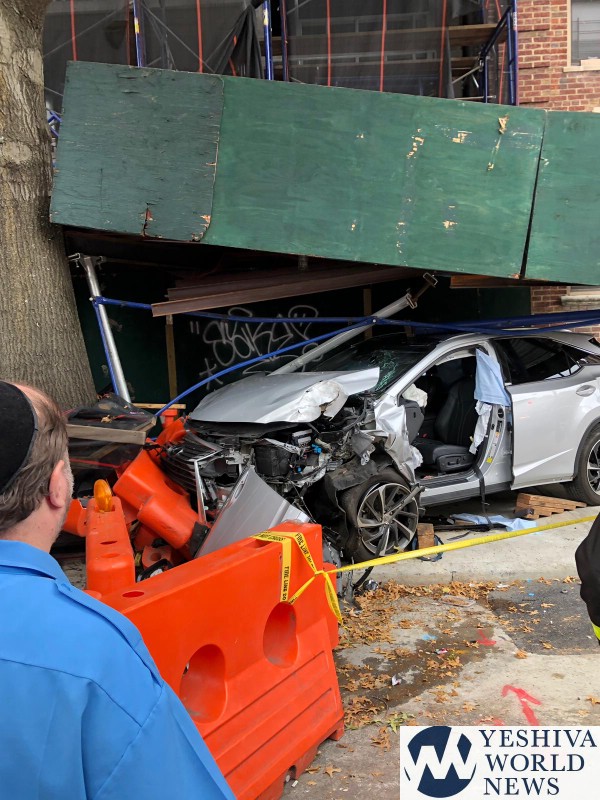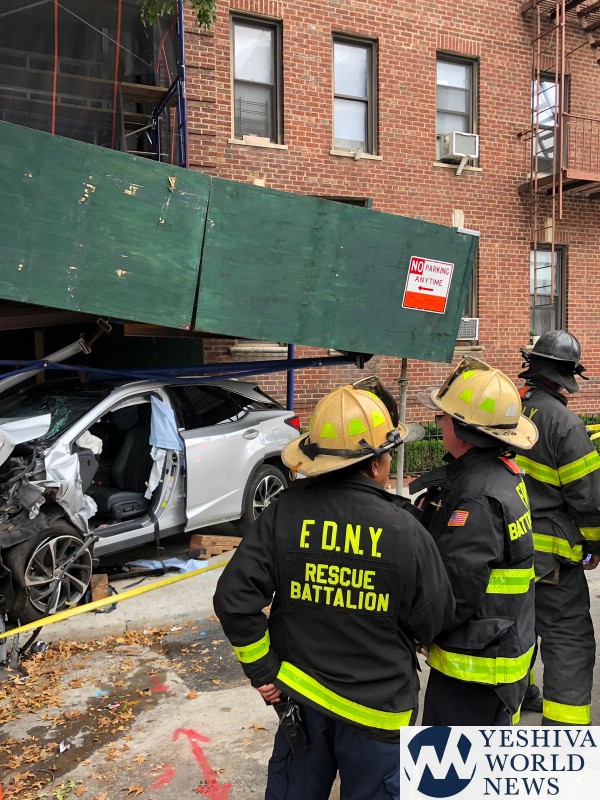 (YWN World Headquarters – NYC)