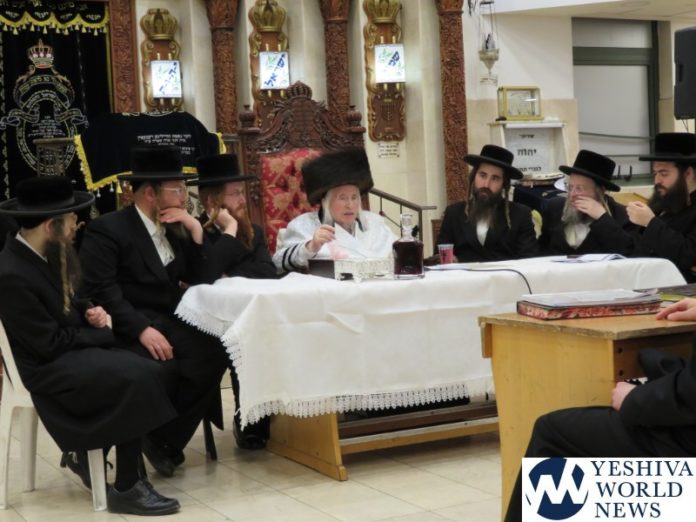 The elder of admorim in Eretz Yisrael, the Kaliver Rebbe Shlita, marked the 74th Yom Hatzoloh with the traditional tisch – the day marking his escape from Auschwitz.
The Rebbe, who due to his weakness rarely leaves his home, expressed his desire to celebrate together with his tzibur, and the L'Chaim Tish was held on Sunday evening at the chassidus' Beis Medrash in Jerusalem.
The rebbe described a little of what he had experienced during those years, but related that what he held throughout the period was his foundation of emunah and simcha, together with mesirus nefesh.
Following the rebbe Rav Avraham Stiglitz, one of the Rabbanei Betar spoke as did Rav Binyamin Kirshenbaum.
PHOTOS VIA JDN: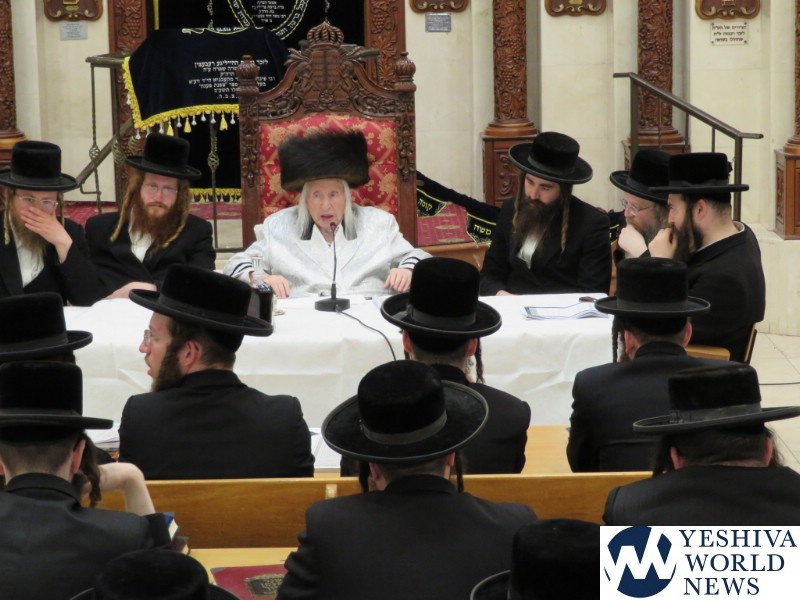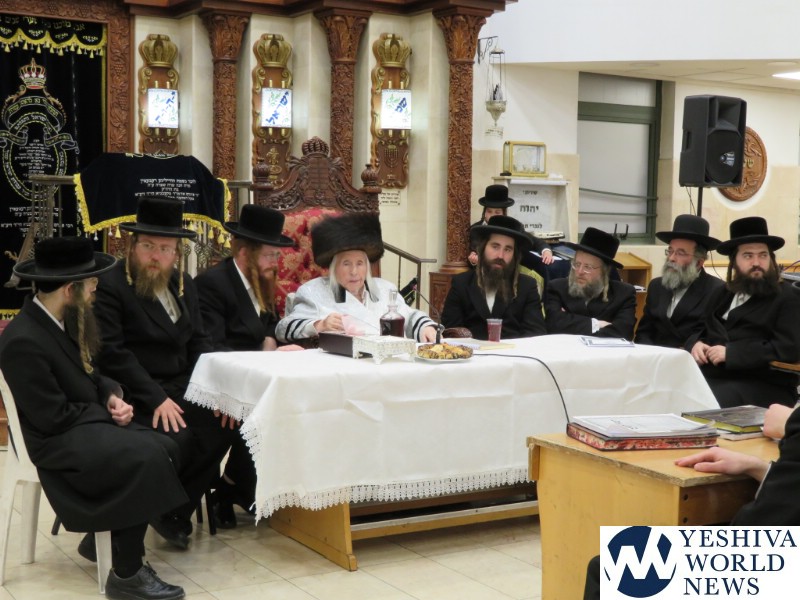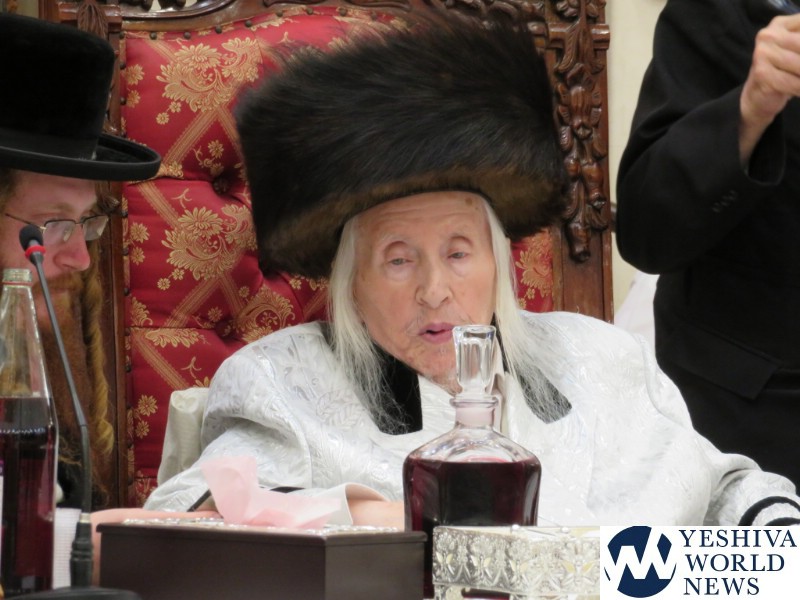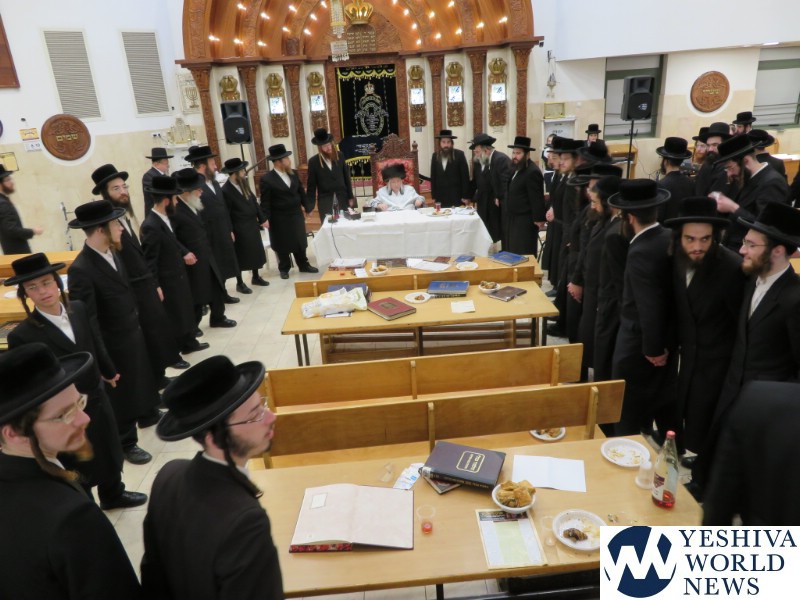 (YWN Israel Desk – Jerusalem)