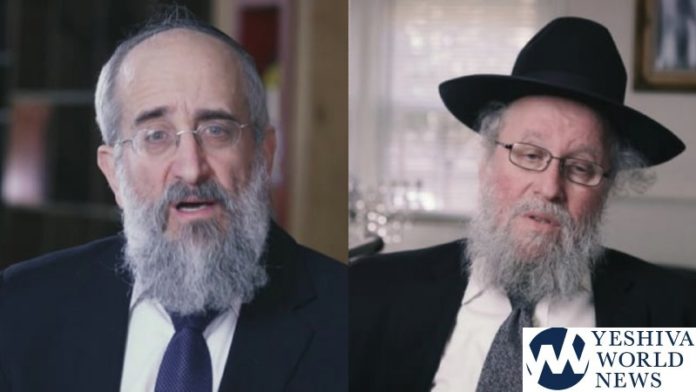 In a sign of the historic challenge confronting the yeshiva community, the Roshei Yeshiva reached out to the mainstream media to raise the alarm about the new curriculum guidelines.
Together the two of us have 70 years of experience in Jewish education. Yet nothing could have prepared us for what the New York State Education Department did last month. On Nov. 20, Commissioner MaryEllen Elia issued guidance empowering local school boards to evaluate private schools and to vote on our right to continue educating our students.
The state government now requires private schools to offer a specific set of classes more comprehensive than what students in public schools must learn. Our schools must offer 11 courses to students in grades 5 through 8, for a total of seven hours of daily instruction. Public schools have less than six hours a day of prescribed instruction. Private-school teachers will also be required to submit to evaluation by school districts.
At a press conference announcing the new guidelines, a reporter asked Ms. Elia what would happen if a yeshiva didn't alter its Jewish-studies emphasis to conform to her mandate. She responded that parents "would be notified they need to transfer students" in as little as six weeks. And if they didn't? "They'd be considered truant, and that's another whole process that gets triggered."
READ THE FULL OP-ED AT THE WALL STREET JOURNAL
PREVIOUS YWN ARTICLES ABOUT THIS TOPIC:
SHOCK: New NYS Guidelines Require Yeshiva Elementary Schools to Teach AT LEAST 6 HOURS A DAY of Secular Studies
TROUBLE FOR NY YESHIVAS: Schools Could Face Pressure Under New Rules
Satmar Rebbe of Kiryas Joel DECLARES WAR Against NYS Education Department [FULL AUDIO CLIP]
READ THIS: HaRav Yaakov Bender Slams NY Times Over Anti-Yeshiva Article Following New NYS Education Policy
YWN Speaks Up, The New York Times Backs Down – But Look What They Did Instead
HOW NYS BLATANTLY LIED: New York State Promised Yeshivas STEM Funding, Instead They Gave Them Regulations
WATCH: Member Of Moetzes, HaRav Elya Brudny Describes Threat To Chinuch With NYS Education Policy
WATCH: HaRav Yisroel Reisman Describes Threat To NYS Chinuch As DRACONIAN, OUTRAGEOUS, & IMMEDIATE
(YWN World Headquarters – NYC)