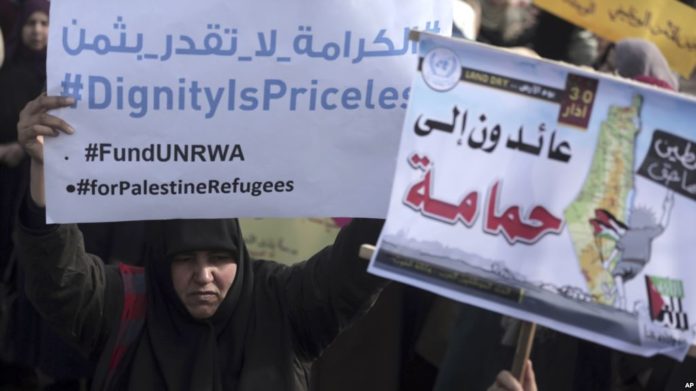 The U.N. agency for Palestinian "refugees", hit by U.S. funding cuts, is seeking $800 million for "emergency operations in Syria, the West Bank and Gaza". 
The U.N. Relief and Works Agency, which serves some 5 million Palestinian refugees and their descendants, had a budget of over $1 billion last year. They claim the money goes to fund long-running programs, including education, as well as emergency funds for crises such as the war in Syria.
The U.S. has been the largest donor, giving one-third of the total budget. The Trump administration withheld half of the first installment of payments this year, demanding reforms as a condition for future aid.
On Tuesday, UNRWA sought $400 million each for Syria and the Palestinian areas in Israel. In an appeal last week, the agency sought an additional $500 million.
(AP)