(PHOTOS IN EXTENDED ARTICLE)
At a ceremony in the Knesset Auditorium, which hosted the 120 soldiers and outstanding soldiers chosen for Israel's 70th Independence Day, Knesset Speaker Yuli (Yoel) Edelstein said: "You received the award in recognition of exemplary action: an action that is not only 'as it should be.' Is an example to others. During the service you displayed precision and responsibility, but the road that led you to here paved other qualities: originality, daring, sacrifice. Great words, which you have turned into a simple reality. "
After the ceremony, which included the distribution of a personal gift to the soldiers and the outstanding soldiers from the Knesset Speaker, the traditional photograph of the outstanding soldiers with the chairman took place in the Knesset plaza.
In an unusual way, at the end of the photograph, he asked the Knesset speaker to hold a joint photo (Selfie) with the outstanding soldiers.
Note: Every year, 120 'outstanding' soldiers are recognized in a ceremony in the President's Residence.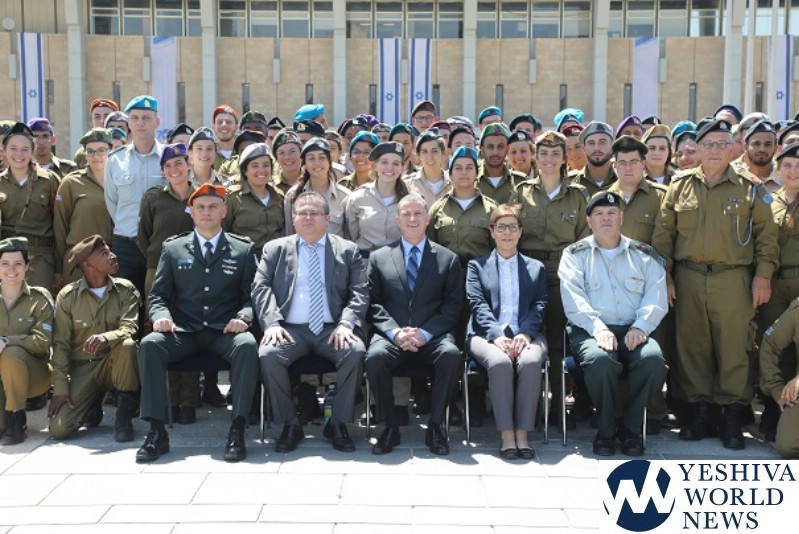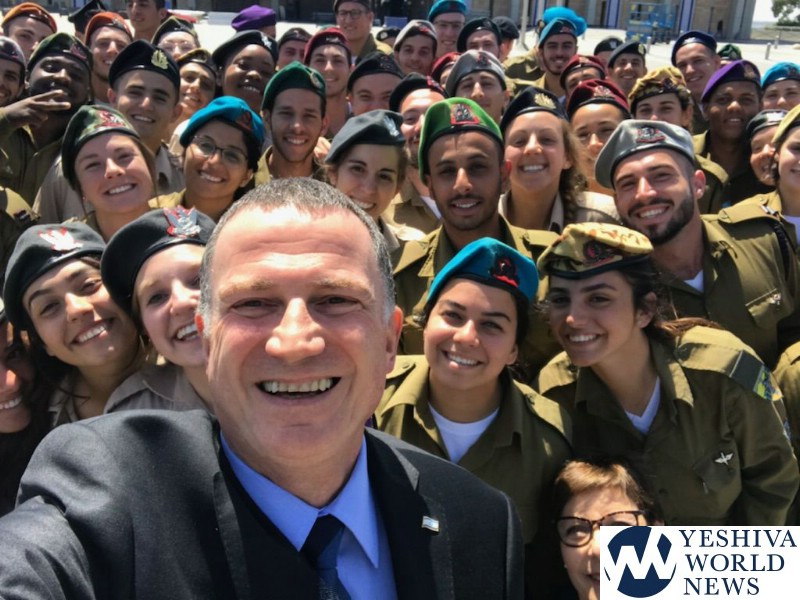 -->
(YWN Israel Desk – Jerusalem/ Photo Credit: Yitzhak Harari, Knesset Spokesperson)
-->