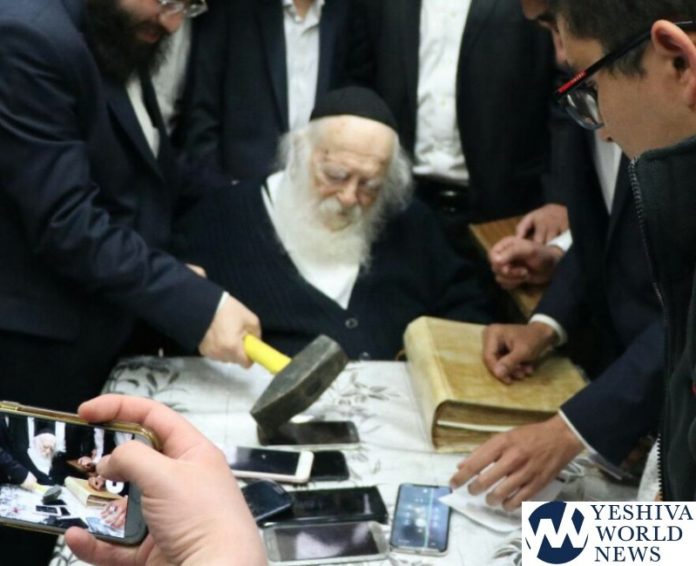 (PHOTOS IN EXTENDED ARTICLE)
Bochrim from the Shikun Vav area in Bnei Brak have a shiur in Beit Knesset Shalom V'Reus 63 Kehillos Yaakov Street. (Named after the Steipler ZATZAL)
The rav who gives this particular shiur, Rav Zechariah Shama told of one person who visited HaGaon HaRav Chaim Kanievsky Shlita and explained he has difficulties making a living. The rav explains he was told "if you do something above nature (מעל הטבע) then you will have an abundance all your life".
He took upon himself to smash his smartphone and others took this upon themselves too, stating they would move to a kosher phone.
They were given a bracha B'ezras Hashem, the Geula will come speedily in our day, amen.
ובעזרת השם תגיע הגאולה במהרה אמן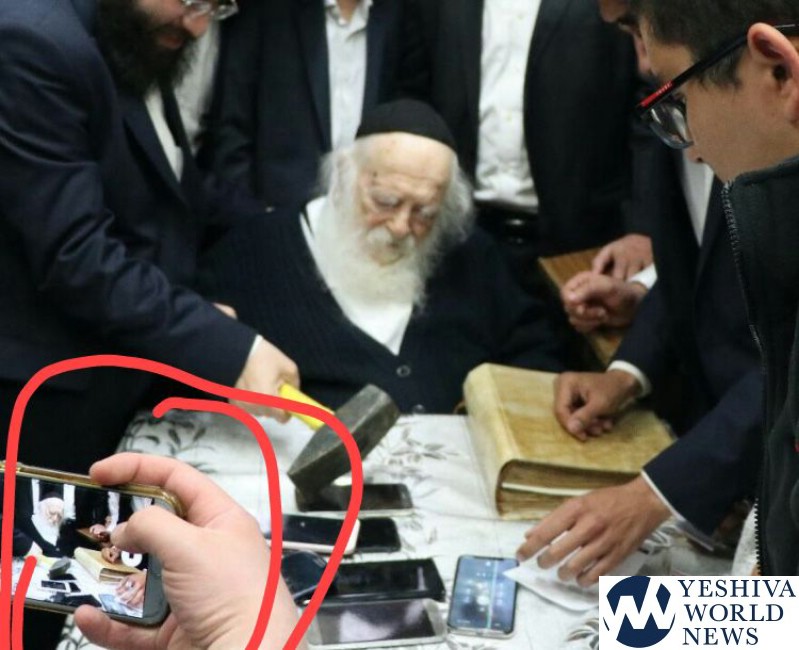 (YWN Israel Desk – Jerusalem)