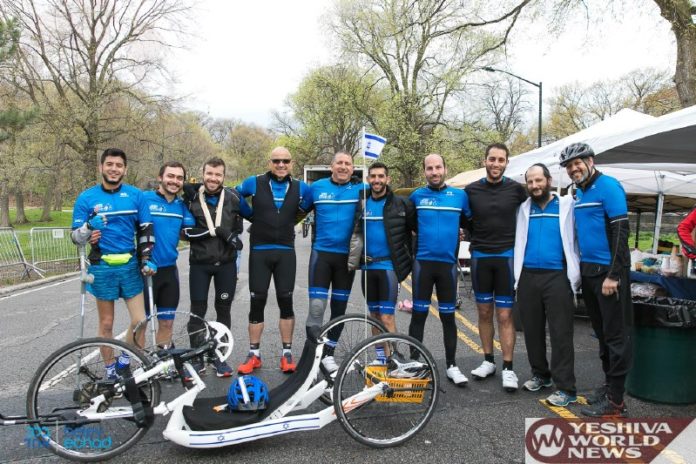 Ohad Ben Ishay was categorized as fatally wounded on July 20, 2014 amidst Operation Protective Edge in the Gaza Strip. The former Egoz special forces medic was not expected to survive when a mortar shell exploded in his vicinity, sending shrapnel penetrating through his helmet and into his head, causing devastating damage to the left and frontal lobes of his brain as well as piercing several blood vessels. It was on that day that his parents, Shimon, himself a wounded IDF veteran, and Erika, were rushed to the hospital to say goodbye to their son.
Defying his prognosis, Ohad eventually arose from a medically induced coma where he laid sedated with a ventilator for six weeks. Losing motor function in the entire right side of his body, he underwent nearly two years of demanding rehabilitation during which he had to learn almost everything from the beginning including speaking, eating, standing and reading.
Now, nearly four years later, Ohad, joined by his father Shimon, were among ten wounded IDF veterans who lead hundreds of bike riding enthusiasts, IDF veterans and supporters in a first of its kind NYC bike tour in support of fellow wounded IDF veterans.
Organized by the Chabad Lubavitch Belev Echad nonprofit organization, the Sunday, April 29 bike ride which stepped of from central park raised over $100,000 vital funds for their global initiative to honor the brave men and women of the IDF and their families through programs for wounded warriors including career counseling, scholarship funds and social and educational initiatives.