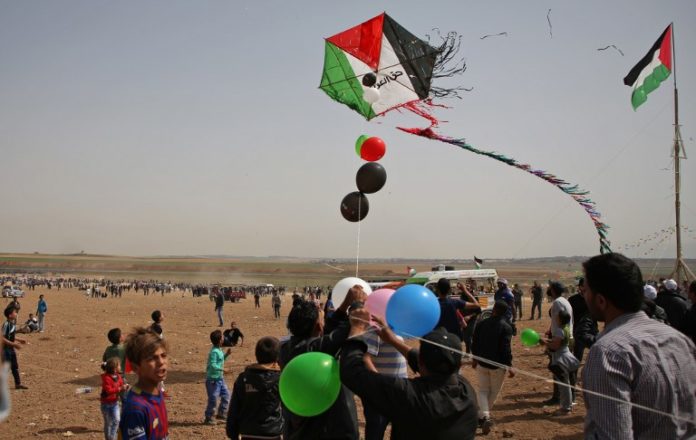 Israeli media outlets 0404 and Channel 20 reported that the IDF has developed a new gunsight that will allow soldiers to more easily shoot down fire kites sent over the Gaza border.
The sight, is an overlay of the current "smart shot" gunsight that is used on rifles and allows the soldier shooting to hit a moving target in the air up to 100 meters high.
The IDF is looking into a few options in how to best deal with the new tactic of Hamas terrorists to set aloft fire kites from Gaza with the intention of them landing in Israel and burning down fields, forests, and even towns. As the Israeli summer gets drier these kites pose a larger threat than before and have already been responsible for nearly $50,000 dollars worth of damage over hundreds of dunams destroyed.
The IDF hopes to distribute 250 of these new sights to soldiers in the field stationed around the border fence with Gaza. these first 250 sights will be a pilot project to test their effectiveness in the field.
(YWN Israel Desk – Jerusalem)