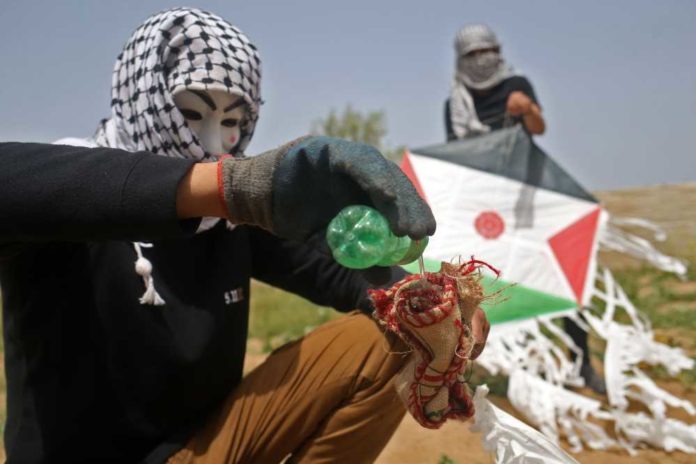 On the 92nd day of Israel suffering from flaming objects and bombs being hurled from the Gaza Strip into Israel, Israeli fire fighters and crews from fought to contain 22 blazes that were lit by terrorists from Gaza. Since the beginning of the new trend that began on March 30th, some 800 fires have been started in Israeli fields and towns by Hamas and its allies in the Strip in what is being deemed environmental and active terrorism.
Thus far, Israel has only fired warning shots at terrorists launching kite and balloon bombs at Israel. The environmental and financial impact of the bombs has been tremendous on Israel and there is no sign of the new wave of terror subsiding.
In addition, Hamas launched 19 missiles at Israel on Wednesday morning in response to the Israeli Air Force attacking a vehicle that was suspected to have been carrying some of its commanders. Later in the day, two attempts by Hamas terrorists to break through the border fence were rebuffed by the IDF who shot at the infiltrators and injured a total of seven over the course of the two incidents.
(YWN Israel Desk – Jerusalem)