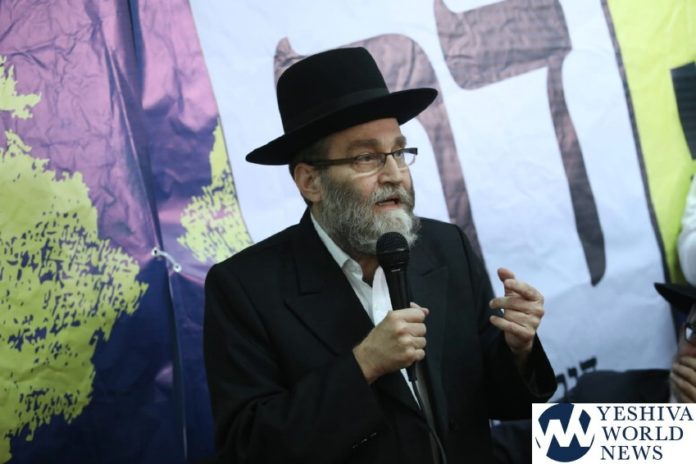 (VIDEOS AND PHOTOS IN EXTENDED ARTICLE)
With municipal elections about 20 days away, Degel Hatorah has opened its Jerusalem headquarters in an official launching, an event that was attended by MKs and local party officials.
In his comments, MK Uri Maklev explained, "We are not political novices, and all considerations were weighed, including the chareidi candidate. The tzibur is with Moshe Leon and we are running with him, and B'ezras Hashem, he will lead us to victory.
MK Moshe Gafne added, "We do not make machlokes, but we have to concern ourselves with the tzibur in Yerushalayim, not just a specific neighborhood. Those who voted for Nir Barkat should take this into account the responsibility that there are children with peyos without a solution.
"We don't create machlokes, but we are not a party that runs from machlokes. Rav Shach taught us that when necessary, we make machlokes and after that, we work together".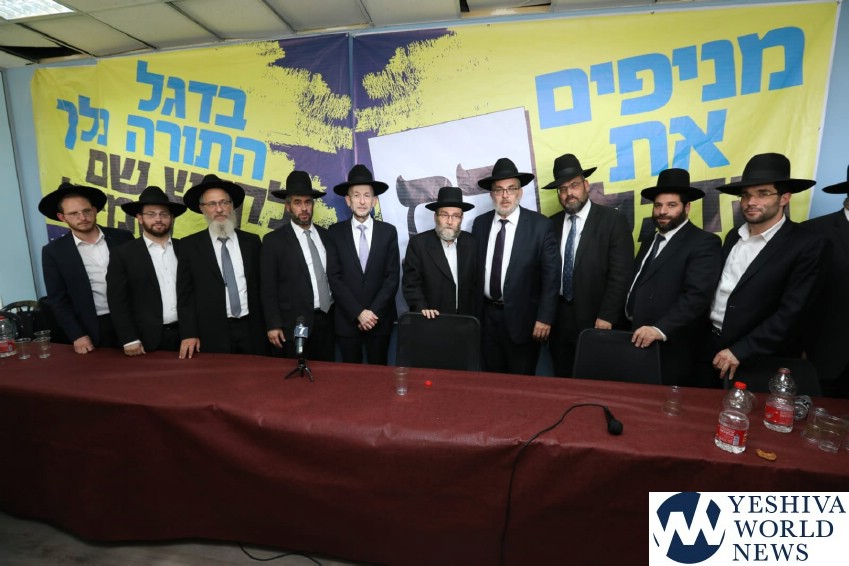 (YWN Israel Desk – Jerusalem)