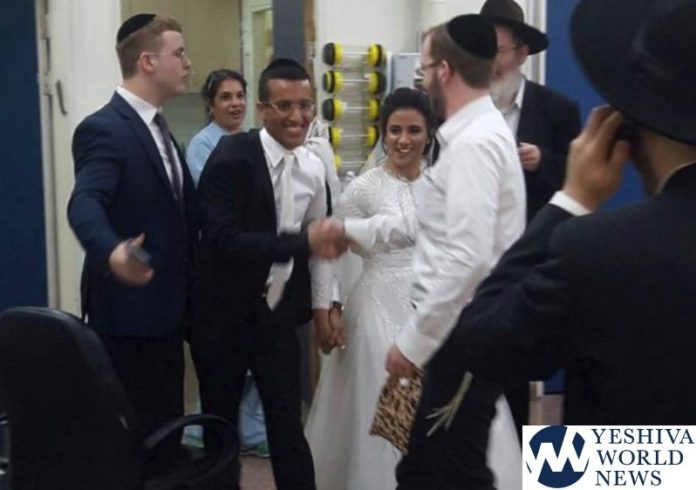 A Chosson in Bnei Brak ended up visiting Mayanei HaYeshua Hospital during his wedding, as he cut his foot severely while smashing the glass under the Chupah. Hospital personnel understood the situation and treated him immediately, permitting his return to the wedding hall in under 30 minutes.
The Chasunah took place in the Keter HaRimon Hall in Bnei Brak on Monday night.
According to family, the glass, which was supplied by the wedding hall, was too thick, and it resulted in the chosson sustaining a deep cut to the bottom of his foot.
One can only imagine the faces of personnel when both a chosson and kallah arrived in the emergency room. They were received immediately, warm and professional attention towards permitting their return to the wedding ASAP.
(YWN Israel Desk – Jerusalem)