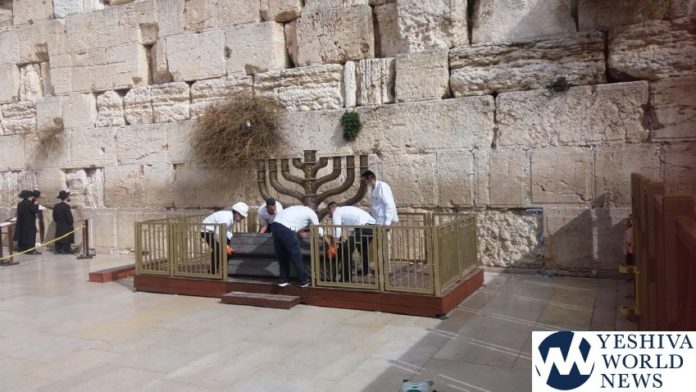 (PHOTOS IN EXTENDED ARTICLE)
On Wednesday, the traditional Chanukah menorah was placed in the Kosel Plaza. The menorah is made entirely of bronze casting, which is over 2 meters in height and about 2 meters wide. Its weight is a ton and its production process took about 7 months.
During Chanukah, which begins on Sunday evening, and every day of Chanukah, a candle lighting event will take place at the Kosel Plaza with pubic figures and prominent rabbonim.
Organizers of the event explain Chanukah is a wonderful opportunity for the general public to take part in special and exciting events that take place in the Kosel Plaza and to be part of the festive atmosphere that shines in every direction.
The lighting will take place daily at 4:30PM, with the exception of erev Shabbos, when candle lighting will be at 3:30PM, and on motzei Shabbos, at 7:00PM.
These events will be broadcast live via the Kosel cameras on the Facebook page and on the website of the Kosel Heritage Foundation.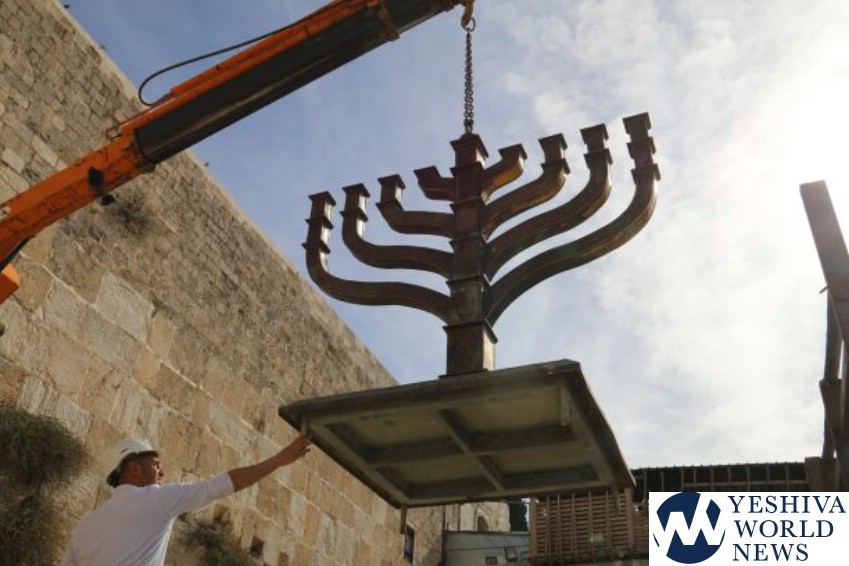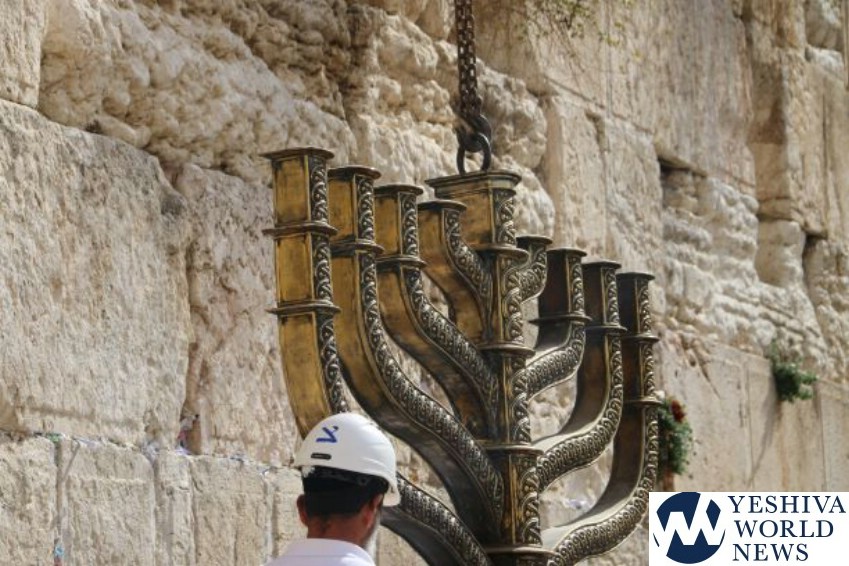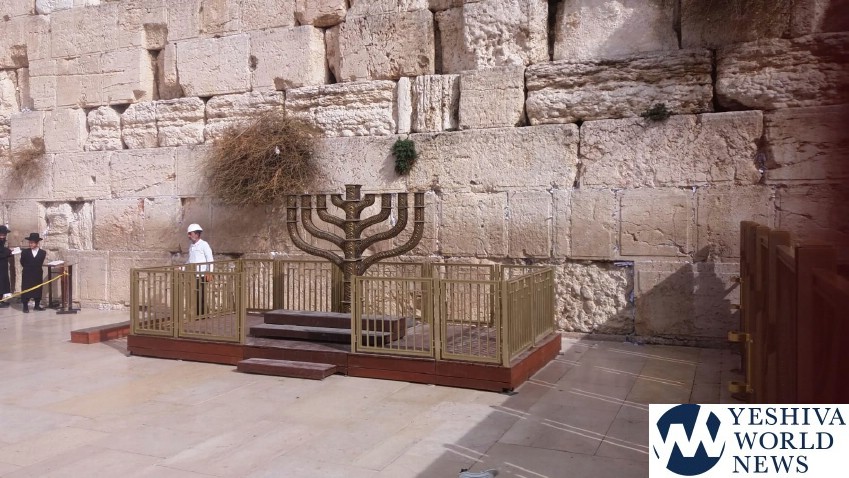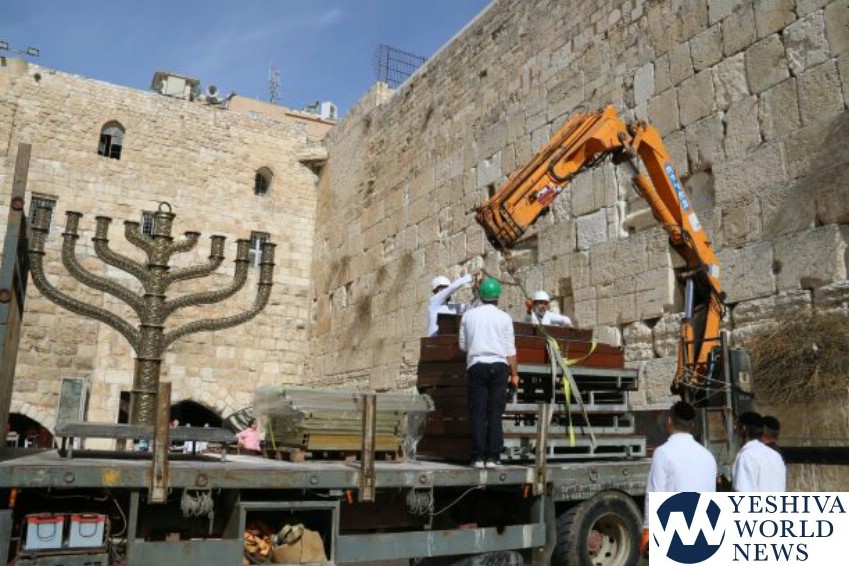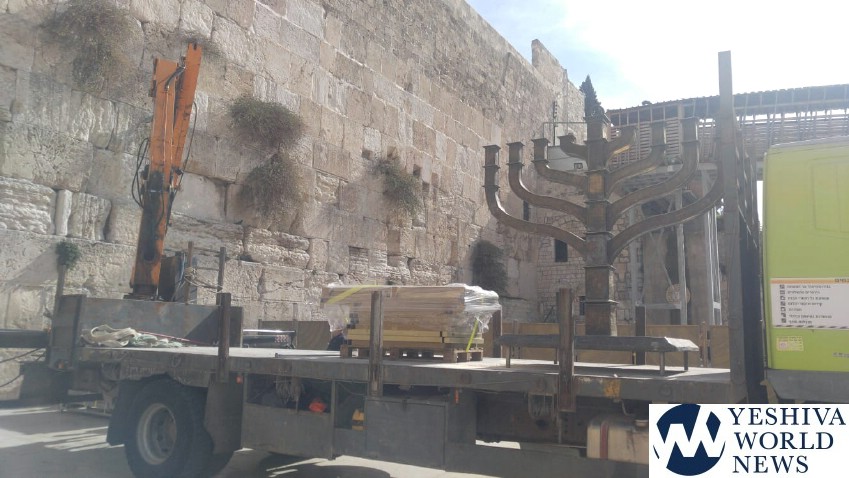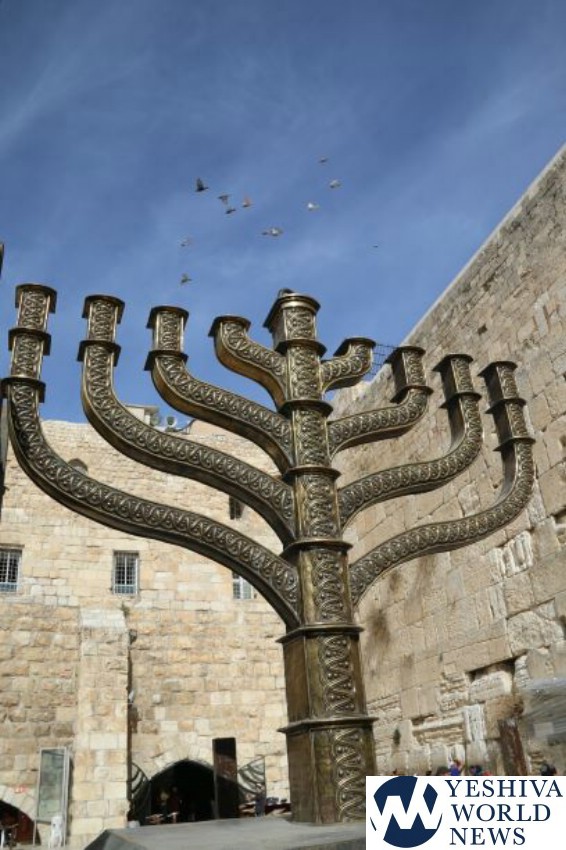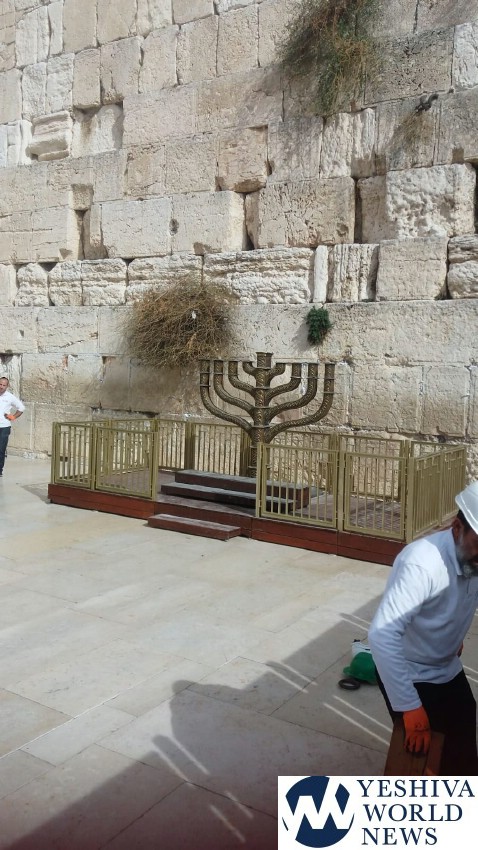 (YWN Israel Desk – Jerusalem/Photo Credit: חדשות הכותל)