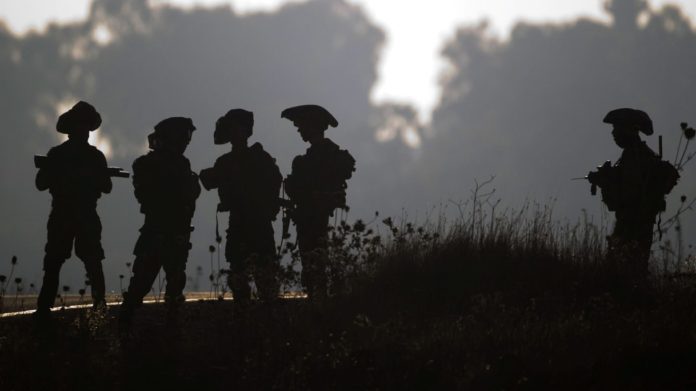 IDF soldiers on Sunday night fired at armed terrorist detected crossing the Alpha Line near the security fence on the Golan Heights. There were no reports of casualties to IDF troops.
Within the border with Syria and Israel, the area was divided into what is called the "Alpha Line". This is the eastern line to which IDF soldiers are permitted and on the other side a security fence and a patrol road. On more than one occasion, Syrian farmers and herders have exploited the same areas that are legally controlled by Israel, even though the IDF has so far refrained from entering them.
A live fire incident involving armed terrorists is considered an exceptional event in this area.
During the weekly cabinet meeting held on Sunday, in his reference to US President Donald Trump's decision to remove US troops from Syria, Prime Minister Binyamin Netanyahu said, "The decision to withdraw 2,000 US troops from Syria will not change our consistent policy: We will continue to act against Iran's attempts to entrench itself militarily in Syria, and to the extent necessary, we will even expand our actions there.
"I would like to reassure those who are concerned. Our cooperation with the US will continue in full and finds expression in many areas: Operations, intelligence and many other security spheres.
"On the Lebanese border, Operation Northern Shield is proceeding as planned. On Thursday we blew up an additional terror tunnel and we poured in concrete and sealed another one. This operation will continue in the coming weeks until its completion in order to deny Hezbollah the tunnels weapon. The operation is meeting its timetable and its objectives."
(YWN Israel Desk – Jerusalem)